Watch Me Move - The Animation Show
By Hervé St-Louis
November 13, 2011 - 09:50
Watch Me Move is an exhibition on the history of animation curated by Greg Hilty, the Curatorial Director at London-based Lisson Gallery, and designed by German scenography studio Chezweitz & Roseapple. Watch Me Move was first shown to audiences at the Barbican Art Gallery from June 15 to September 11, 2011 in London and has made its North American premiere a few weeks ago at the Glenbow Art Museum in Calgary, Canada on October 8, 2011 and will be available until December 24, 2011. The show contains over 170 individual works of animation featuring films from Ralph Bakshi, Joseph Barbera, Brad Bird, Tim Burton, Walt Disney, Max Fleischer, Terry Gilliam, Matt Groening, Ub Iwerks, Peter Jackson, Chuck Jones, John Lasseter, Ang Lee, Winsor McCay, Norman McLaren, Hayao Miyazaki, Katsuhiro Otomo , Marjane Satrapi , Steven Spielberg, and Osamu Tezuka. Other great animators are featured of course, but their work may not be as well-known.



And this is why this exhibition is so cunningly good. It covers all types of animation and not just works from well-known studios and commercial animators. There are early works from China, Japan, Eastern Europe and many experimental films where a variety of techniques are used render moving images. Animation is more than animated film. It's also about special effects, and the integration of animated elements with live ones. It's also about research and development which is a characteristic of the medium that continues to this day. Next to animated drawings, the exhibition include plenty of material on new techniques such as 3D animation and older ones such as cut-outs, stop motion animation, like Wallace and Grummet, techniques featuring paintings and sand-based animation. Unfortunately, much of the great Canadian work of animation Frédérick Back, was absent from the exhibition.



Many of the films are rare. Full films are shown continually in a loop, so prepare to a full day if going to this exhibit. Boxes with speakers have been planted in front of the many projectors that feature animation all day. There is enough space in most boxes for at least six people. A note about etiquette; most boxes are set so that one does not have to walk past a film where people are watching. If you intend to go to another display, just go behind the box instead of interrupting the viewers. Some of the features are not suitable or kids and are properly marked as such. The majority of the animations, however, are safe for kids, which means the entire family can enjoy this show for a full day. Because a lot of non commercial animation is displayed, many of the shorts will feel psychedelic to the viewer. Many require the viewer to pay careful attention to what's happening on the screen, even if the film seems to repeat itself.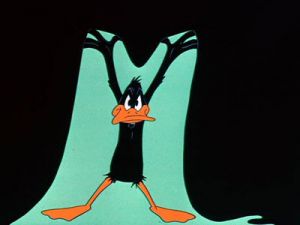 Museum shows on animation are rare. The only other one I know about is the annual series by Montreal's Cinemathèque Québécoise which boast a unique collection of animated films some of which they are the last ones to own copies of. Watch Me Move is well designed and easy to watch and fully enjoy in one location. There are mounted displays and charts throughout the show as well as projected films. I highly suggest that animation fans who can make it to Calgary visit this exhibition. The curators have also created a book for the exhibit called
Watch Me Move
that can be ordered online. It's more in depth but won't contain all of the animated films for a quick viewing. Starting in January 2012, Watch Me Move will be on exhibit throughout Asia until 2014.
Exhibition Galleries
Monday - Saturday: 9 am to 5 pm
Sunday: 12 pm - 5 pm
Special Hours:
Glenbow Museum Shop
Regular Hours
Monday - Saturday:
10 am - 5:30 pm
Sunday: 12 pm - 5:30 pm
Fridays during November & December: 10 am – 8 pm
Rating: 9 /10
Last Updated: February 5, 2023 - 09:06