Touchwood PR Doesn't Want ComicBookBin to Attend Fan Expo
By Hervé St-Louis
September 2, 2015 - 19:32
For the second year in a row, Touchwood PR, the Canadian-based public relations company that works with the organizers of Fan Expo, Canada's largest comic book convention, has rejected ComicBookBin's press accreditation. This year, they didn't even bother to inform us. I had to send them a reminder email before they bluntly told me to go buy my own ticket if I wanted to attend the show.
I'll say it clearly. I am disappointed with the decision and performance of the company Andréa Grau created. As a Toronto resident, involved in the arts, I'm bound to meet some of Touchwood PR's staff in person sooner or later. I still maintain my position. Touchwood PR specializes in cultural media events, like the Toronto International Film Festival. Their clients include the upper echelon of Canadian culture, like Téléfilms Canada. I know, for most Americans, outside of Hollywood, that means nothing.
And that's the problem when agencies like Touchwood PR work with comic book properties and events like Fan Expo. They don't understand comics, but they understand big shows with celebrities and big media events. They, however, systematically undermine the comic culture that made conventions like Fan Expo possible. Sure, Fan Expo says it's about geek culture, films, games, horror and a bunch of other things. But the cement that holds all of this together and gives it street credibility is comics. Without comics, there would be no Fan Expo.
This is a struggle for many large comic book shows. Are comic conventions meant for Hollywood types and the promotion of the next super-hero-based blockbuster or for the lowly artist who can barely afford a table in the ever-shrinking Artist Alley? San Diego ComicCon struggles with its size, but it continues to accredit ComicBookBin every year. New York Comic Con, Baltimore, Calgary, Dragons, and any show we usually apply to usually credits us. It's a no-brainer. Organizers who understand comics only have to take a quick glance at ComicBookBin to see that we are not a bunch kids in the basement trying to get a free pass.
In 2010, when we launched our Android app at FanExpo, we listed all the events FanExpo had in our ComicBookBin app's schedule for free. In 2015, we are persona-non grata. Touchwood PR probably used one of these silly online reputation aggregators and determined that we weren't "influential" or "relevant" enough to merit an invitation to Fan Expo, let alone a rejection email telling us we couldn't go.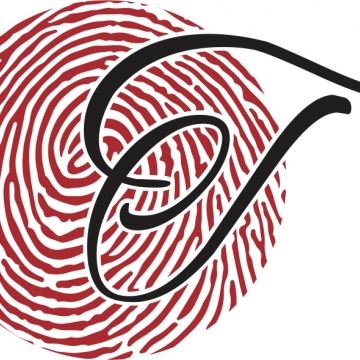 Touchwood PR
The worst part of this is that Touchwood PR's branding is all about promoting Canadian events and culture. I know that eventually, I'll have to meet Touchwood PR. I work in an important Canadian cultural institution during the day (and weekends, and nights). Toronto cultural people share the same circles.
Touchwood PR exhibits that classic Toronto characteristic. They want things big and anything that isn't "world-class (read American) is too small and inconsequential. Toronto hates its Canadian football team the Argonauts because it's not an NFL team. Toronto only cares about the Blue Jays and the Raptors because they are in an American sports league. Touchwood PR thinks ComicBookBin should not receive press accreditation because it's local and too Canadian. But if in my application, I had said that I was from, I don't know Los Angeles or Miami, I'm sure I would have been accredited.
ComicBookBin is the largest Canadian-based comic book news and review site. With over 22,000 articles published since 2002 on a bootstrap budget and an easy to verify track sheet of solid articles, the guys at Touchwood PR prove that they either don't know public relations or that they are incompetents. The site I built may look small, inconsequential, or too comic-related but I'm proud of the work I've accomplished for 13 years, whether Touchwood PR thinks it knows best. I'm skipping coverage of Fan Expo for a second year, thanks to Touchwood PR.
Last Updated: September 6, 2021 - 08:15