2014 Toronto Comic Art Festival
By Hervé St-Louis
May 12, 2014 - 12:37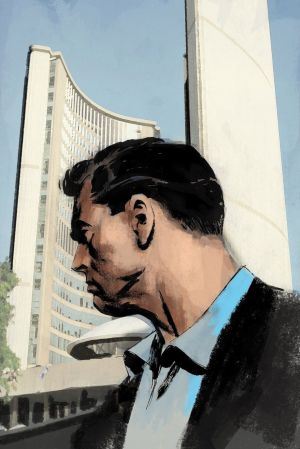 Darwyn Cooke's exclusive Parker cover
It is a rule that Toronto should feature as a contestant in any event or domain where human knowledge be present. Toronto has one of the world's best film festival; one of the top research universities; one of the most important airport; and now one of the most important cartoonist event. The 2014 Toronto Comic Art Festival was two day event that drew in many visitors from outside of Toronto and Canada. Comic art is a bit different than comic book art. It's something that features the work of a cartoonist as an author as opposed to a mass produced popular comic. It's a fine autonomist tradition in comics and now Toronto can say it has a festival that competes with San Francisco's.
Toronto's Comic Art Festival is like your hometown's comic book convention except it's free to attend. The Toronto Public Library system supports the event every year. It allows the festival to take place in the gigantic Reference Library in downtown Toronto. It's a venue where Torontonians can celebrate book publishing, literacy and comics.
The highlight of the Toronto Comic Art Festival is the
Doug Wright
Award which Montreal's Michel Rabagliati won again. New Market's Steven Gilbert won the Spotlight award. Calgary's Connor Willumsen won the experimental award.
Image Gallery:

Last Updated: September 6, 2021 - 08:15