Comics / Comic Reviews / DC Comics
The Unwritten #2
By Zak Edwards
June 15, 2009 - 23:12
It's always nice to see Vertigo start another series with tons of promise. The Unwritten, only into its second issue, is seriously good material. Mike Carey and Peter Gross have created a series for bibliophiles and fantasy fans alike. Add a whole lot of Harry Potter, of which Mike Carey recognizes blatantly as a heavy influence, and The Unwritten's first story arc is shaping up to continue to turn heads. And, as with all Vertigo titles, Mature Readers Only.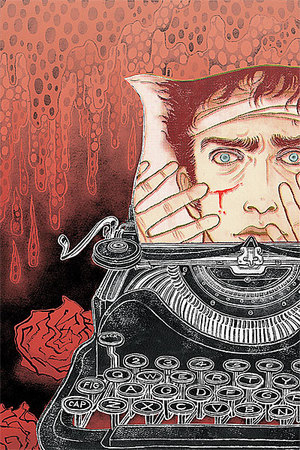 For those just joining the series, The Unwritten follows Tom Taylor, the titular character of the best selling Tommy Taylor children's novels written by Tom's father, Wilson Taylor. The main story is revolving around whether Tom Taylor is actually Tommy Taylor and if the book is real in some way or another. One thing I really liked about this issue in particular is how Carey made things obvious when concerning the origin of the protagonist, that he is actually Tommy Taylor with some amnesia, but continues to place doubts within the story. Yes, Tom walks down a stairwell for a thousand steps to realize he's actually only gone down about twelve, but then he may of been drugged for the event. Doubt is used very well in the issue and makes me wonder about many things going on. A man melts a cell phone through what looks like magic, but this is probably going to be explained somehow with something fairly mundane later on. It could be quite interesting. Also, Carey and Gross' mini essay in the back of the issue has me excited about the future of the series. They seem very interested in the relationship between fiction and fact, especially concerning the impact instant communication in the modern world has changed their relationship. Very interesting stuff, The Unwritten may be the title Vertigo is looking for to fill the ending of some of its most well-known series.
Peter Gross' art has a simplicity to it which really allows him to draw the eye to whatever he wants instantly. This is depicted very on in the issue with a contrast of two pages across from one another. The first has an almost overwhelming amount of detail which draws your eye all over the place with so much going on. The second contains very sparse backgrounds with characters with fairly few details, a simplicity that allows a focus on the exchange between the characters. This is helped with colourists Chris Chuckry and Jeanne McGee, who help bring attention to the important characters when they are in crowds of washed out faces. Even with the simplicity, Gross still creates characters who are easily recognizable and certainly look like nothing more than regular people.
9/10 A great series, a great premise, and fantastic execution. One to watch!
Last Updated: January 24, 2022 - 11:00