The Specimen #5
By Hervé St-Louis
February 16, 2015 - 16:48
«« First Comic « Previous Comic Archives RSS Feed Next Comic » Latest Comic »»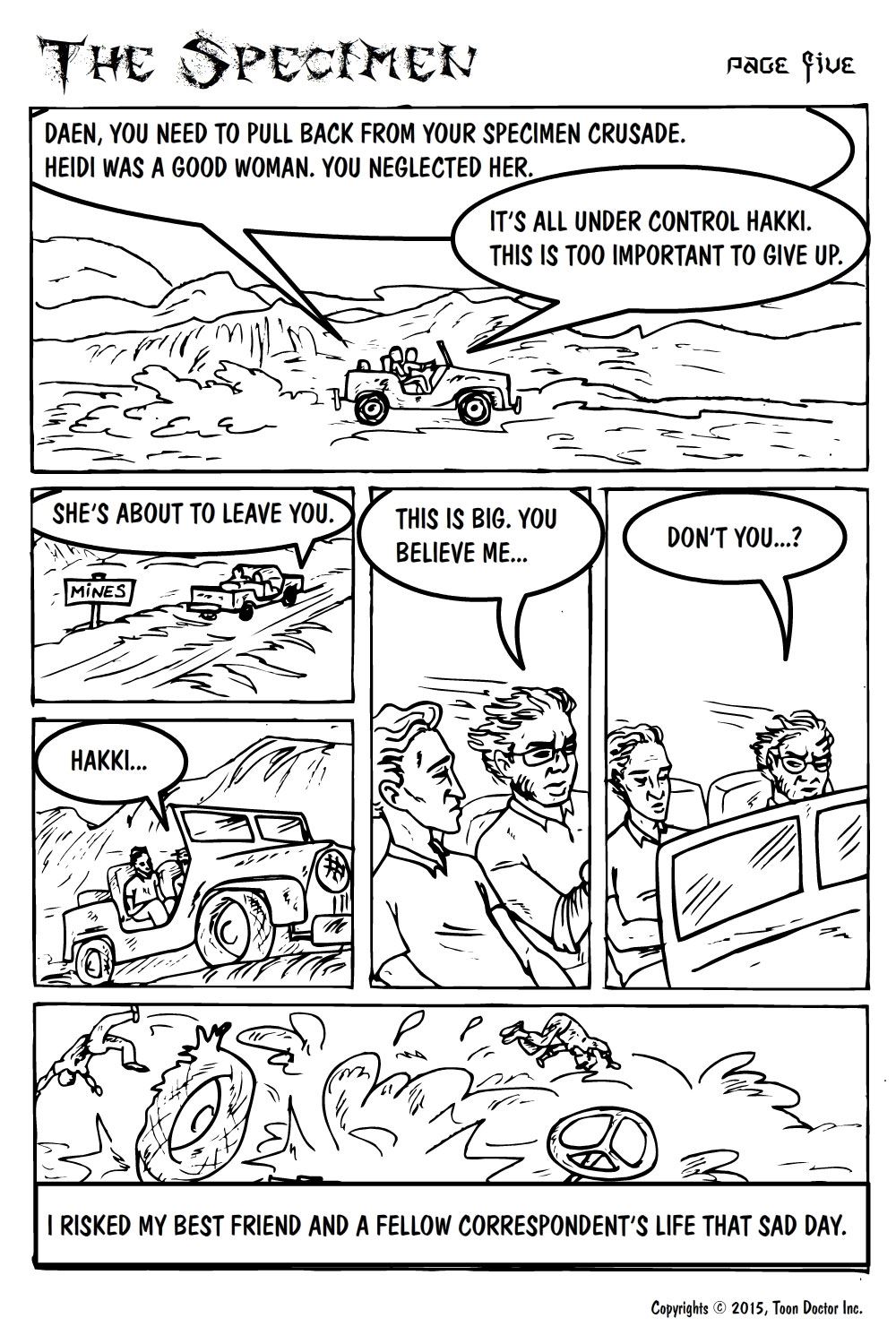 «« First Comic « Previous Comic Archives RSS Feed Next Comic » Latest Comic »»

Written by : Hervé St-Louis
Pencilled by : Églantine Pillet
Letterered by : Hervé St-Louis

Daen, you need to pull back from your specimen crusade. Heidi was a good woman. You neglected her.
It's all under control Hakki. This is too important to give up.
She's about to leave you.
Hakki...
This is big. You believe me...
Don't you...?
I risked my best friend and a fellow correspondent's life that sad day.
Last Updated: May 18, 2020 - 11:53
Join the discussion: