The Specimen #6
By Hervé St-Louis
February 22, 2015 - 10:01
«« First Comic « Previous Comic Archives RSS Feed Next Comic » Latest Comic »»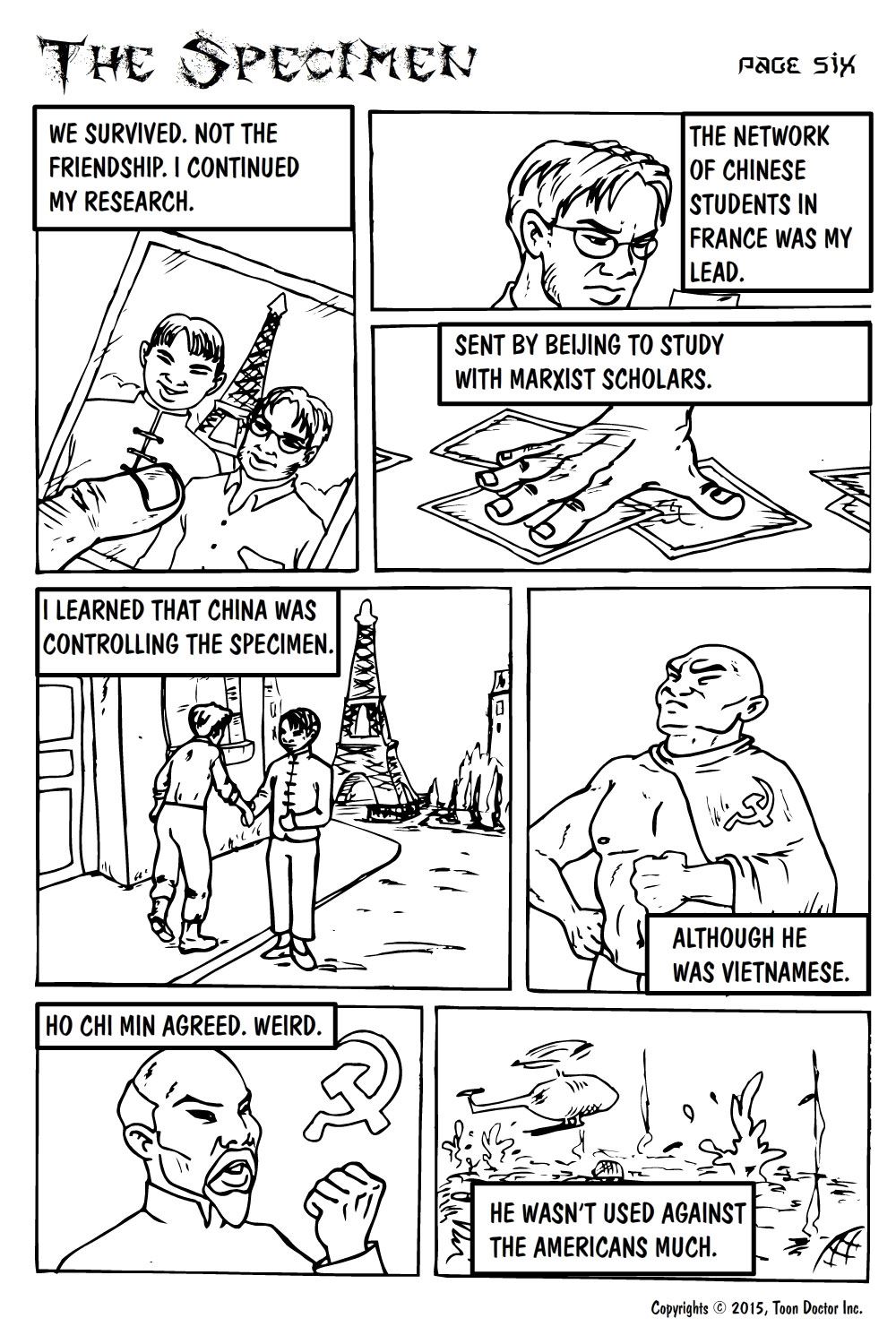 «« First Comic « Previous Comic Archives RSS Feed Next Comic » Latest Comic »»

Written by : Hervé St-Louis
Pencilled by : Églantine Pillet
Letterered by : Hervé St-Louis

We survived. Not the friendship. I continued my research.
The network of Chinese students in France was my lead.
Sent by Beijing to study with Marxist scholars.
I learned that China was controlling the Specimen.
Although he was Vietnamese.
Ho chi min agreed. Weird.
He wasn't used against the Americans much.
Last Updated: May 18, 2020 - 11:53
Join the discussion: