The Binquirer, Post-Con Edition: The future of Waid's Thrillbent, new Marvel movies, Neil Gaiman's return to Vertigo, and much more!
By Dan Horn
July 16, 2012 - 20:29
The Binquirer isn't just an asinine pun; it's also your best source for pop-culture news. Here at the Bin, we're dedicated to making your reading experience more fulfilling, and our new aggregated news articles, The Binquirers, will keep you up to date on comic books, films, video games, and more in one frequent and concise package. Enjoy our third installment below!




DC Comics:



The biggest comics-related story at this year's San Diego Comic Con was author Neil Gaiman's return to Vertigo's

Sandman

. Read more about that here.




Marvel Comics:
As reported by Comic Book Resources, Stan Lee will be returning to narrate a new installment in the series of "Avengers Origins" digital storybooks on iOS devices and aimed at younger readers. The fourth book, due to be released from Disney and Marvel, follows three previous digital storybooks, Spider-Man, Hulk, and the Avengers.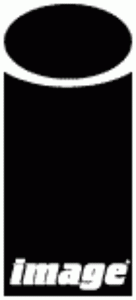 More Comics:



Image had a bevy of announcements at the con. Our announcements reported on during the con were only the beginning. The next day we learned of even bigger plans coming from Image that included new projects from Greg Rucka, Joe Casey, Howard Chaykin, Matt Fraction, Kelly Sue DeConnick, Eric Stephenson, Darick Robertson, Brandon Graham, James Robinson, and Chris Roberson.

Image Comics reports that last week's milestone

The Walking Dead

#100 is the century's bestselling comic book. It's a young century, but Image doesn't see this book's sales being topped any time soon. They report that of their more than three-hundred eighty-three thousand orders for the issue, all have sold out. One is left wondering how many prints this book will up end going through and if it will break one million copies sold.

Mike Mignola announced that he will be following the recently deceased Hellboy into hell with a new miniseries from Dark Horse.

Renowned syndication cartoonist Dan Piraro will publish his ten thousandth cartoon this year. He has an upcoming stand-up comedy tour which will be called

Bizarro's 10,000th Anniversary

.

At the Judge Dredd 35th Anniversary panel, IDW, the new publisher of US Dredd content, announced that crime novelist and comic scribe Duane Swierczynski will be writing their upcoming

Judge Dredd

monthly. Duane cracked a few jokes about Dredd's helmet coming off permanently, but did reveal that his Dredd would be a young Dredd.

Mark Waid announced his continuing plans for Thrillbent, the pioneering digital comic publisher whose content is entirely free. Alongside Waid's current weekly

Insufferable

comic, Top Cow will be partnering with Thrillbent to bring its Pilot Season contest to the web, and other creator-owned properties will call Thrillbent home. Here are some of the announced digital comics:



Field Trip

by Gail Simone and Amanda Gould



The Damnation of Charlie Wormwood

by Blanch, Carr, and Chee



Working for Monday

by Lori Matsumoto and Benjamin Dewey



...And I Feel Fine

by Troy Peteri and Derec Donovan



Arcanum

by John Rodgers



Incapables

by Kevin Levy and Nate Watson



The Eighth

by James Tynion IV



Clown Tales

by Tom Peyer



The Gas Kat Prowls

by Kurt Busiek



Last Vegas

by Eric Heisserer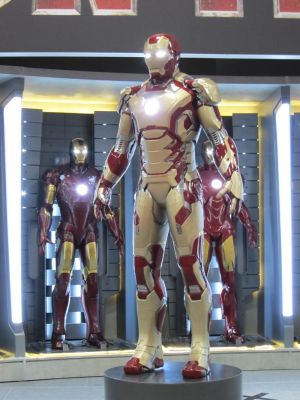 Film and Television:



A

Y: the Last Man

fan film has surfaced on YouTube. The twenty-minute vignette is inspired by the long-running and critically acclaimed Vertigo series of the same name, created by Brian K. Vaughan and Pia Guerra.

Speaking of film vignettes, Thomas Jane has released a web short on Red Band that continues the gritty crime adventures of his 2004

Punisher

. During Tim Bradstreet's panel, the artist and Jane-collaborator made clear his dissatisfaction with the direction of The Punisher franchise succeeding 2004 and with the upcoming television series which turns Frank Castle into a network-friendly Dexter. I didn't really think Jane's appearance as the Punisher was much to write home about either, but it appears the actor has taken it upon himself to keep that portrayal of Marvel's skull-emblazoned anti-hero alive.

John Layman reported during a panel on the art of writing with Ed Brubaker and Jonathan Ross that a

Chew

television series is still being developed in earnest for Showtime by the producers of AMC's

The Walking Dead

.

Guy Gardner, the fan-favorite, bowl-cut bad boy of the GL Corps, will be coming to the small screen in the next season of Cartoon Network's

Green Lantern: The Animated Series

. The hero will be sporting a much less preposterous doo in the CGI cartoon, but that only means he'll be more of a pain in the ass.

At the aforementioned

Dredd

panel, the audience was surprised by guest panelists Karl Urban and Olivia Thirlby, who star as judges Dredd and Andersen in September's theatrical release

Dredd

. The two fielded questions and attempted to gauge reactions to an early screening at the con that no one in the audience seemed to be aware of. The very few preliminary reviews are glowing.

As we reported earlier this week,

Man of Steel

footage premiered at Comic Con to much fanfare. The footage shows a grittier side to Superman and was even said to have made one fan cry... in a good way!

The reviews are in for

The Dark Knight Rises

, and Rotten Tomatoes has the film at a staggering 95% positive ratings. Watch out

Avengers

!



Iron Man 3

footage premiered at Comic Con portraying Sir Ben Kingsley as Stark's arch-nemesis, the Mandarin, and the eponymous hero's new suit of armor was unveiled live at the Marvel booth. It's very... gold?



Captain America 2

has been confirmed as

Captain America: The Winter Soldier

. Oh, man, you know where they're going with that one.



A Guardians of the Galaxy

film has indeed been confirmed. Yes, Rocket Raccoon will see the big screen before Wasp or Wonder Woman.

The

Ant-Man

test footage was finally revealed at the con as well.

Director Guillermo Del Toro and actor Ron Perlman say that they are jointly entertaining the idea of a

Hellboy 3

film.

Dwayne "The Rock" Johnson confirms that he will be playing the lead in a film adaptation of DC's number one bastich, Lobo.




Video games:



The creators of the DC fighting game, Injustice, unveiled more playable characters. Along with Batman, Superman, Flash, Wonder Woman, and Solomon Grundy, players will also be able to kick some ass as Cyborg or Nightwing.

A Deadpool game trailer debuted at Comic Con. Watch it on YouTube!


Last Updated: February 5, 2023 - 09:06