The #Binquirer: Mar. 19 Edition
By Zak Edwards
March 19, 2014 - 22:43

Film
Fans of Agents of S.H.I.E.L.D. may have noticed their show was replaced by a Marvel Movie special last night. A special that includes 11 minutes of Captain America: The Winter Soldier. Watch it below:





Along with that special came a bunch of concept art for The Avengers: Age of Ultron, including a picture of a Hulkbuster suit taking on the Hulk. See the full gallery at Hitflix.

Sophia Coppola is currently in negotiations to direct a live action version of The Little Mermaid for Universal Pictures. This represents a slight departure from her usual work to say the least. More at Deadline.

A film adaptation of The Giver has released a trailer with Meryl Streep, Jeff Bridges, and a bunch of other famous actors. The film is based on the young adult novel about a dystopic future where… no, not that one (or that other one), a different one. More on Youtube.

Star Wars: Episode VII will start filming in May 2014, according a press release with a lot of other facts about filming Star Wars. More at StarWars.com.

The Amazing Spider-Man 2 has released its final trailer. Watch it below:





Disney has confirmed sequels for Cars and, even better, The Incredibles. No timeframe has been set yet, but that's pretty exciting. More on Facebook.

The first picture of Jason Siegel as David Foster Wallace has surfaced. The actor is currently filming a biopic with Jesse Eisenberg about the beloved author of Infinite Jest, who killed himself in 2008. More on Instagram.

Ivan Reitman has dropped out of Ghostbusters 3, citing the death of Harold Ramis. More at Deadline.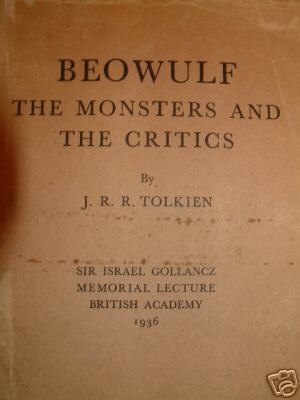 Comics and Books
Marvel has released a strange incentive picture to encourage retailers to up their orders of
She-Hulk #2
. It's strange and more than a little passive aggressive. More at
Bleeding Cool
.
Spider-Men
is getting a sequel. Brian Michael Bendis announced Marvel "greenlit" the sequel that sees Ultimate Spider-Man Miles Morales with regular Spider-Man Peter Parker. More at Bendis'
Tumblr
.
Legendary British comics writer and Steve Moore died today. The writer worked on many of the most important comics in Britain, including
2000AD
,
Warrior
, and
Doctor Who
. More at
Strange Attractor
.
J.R.R. Tolkien may be known in most circles as the author of
The Lord of the Rings
, but for Old English scholars, his work on
Beowulf
is foundational. Now, Tolkien's translation of the epic Anglo-Saxon poem along with some of Tolkien's lectures. More at the
AV Club
.
Television
Sally Hawkins and Catherine Keener have joined Charlie Kaufman's FX pilot. If the show goes to series, Hawkins will be a regular and Keener will regularly guest star. More at
Variety
.
A fourth trailer for
Game of Thrones
has been released. Watch it below:
FX has dropped a trailer of the upcoming
Fargo
miniseries. Based in part of the critically acclaimed Coen Bros. film and stars Billy Bob Thorton and Martin Freeman. More at the
AV Club
.
Last Updated: September 6, 2021 - 08:15