The #Binquirer: Hiatus Edition
By Zak Edwards
April 28, 2014 - 14:32
Hello Binquiring Minds,

I have something to say: You all astound me. The #Binquirer is one of the most successful articles we have ever done here at Comic Book Bin and that is because of you guys reading it, sharing the links, and spreading the Bin to the far reaches of the interwebs. It's absolutely amazing and I'm glad our little corner of the internet is growing, reaching new places, and keeping people up to date on all the goings ons in our favourite industries.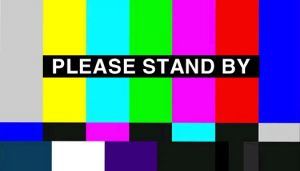 This growth is going to be momentarily suspended, however, as I have decided to take a brief hiatus from the #Binquirer and the Comic Book Bin. I have talked with our Commander-in-Chief Herve St. Louis and our Editor-Extraordinaire Andy Frisk (not their official titles) and they have graciously let me take a hiatus to focus on other projects. They, and everyone else here, have been amazing and continue to publish amazing things right here at the Comic Book Bin. Rest assured, I will return with renewed vigour in roughly a month with all the best news and thoughts on the entertainment world.
Be sure to make the Comic Book Bin part of your daily web browsing (I know I will), but here are two things you can do:
1. follow me on Twitter
@ZakEdwardsLive
. Not only am I reportedly quite funny, but I will be posting links to news stories as I get distracted by the internet when I should be working.
2. Keep coming back to the Comic Book Bin. Whether on
Twitter
,
Facebook
, one of our amazing and pioneering mobile apps, or through your good old fashioned web browser on your computer.
We'll be keeping you informed and provoking some thoughts all the time. Our writers are unlike anyone else I know, truly an amazing group doing new and exciting things in the world of pop culture.
And when I return, Binquiring Minds, we'll be better than ever!
Thanks,
Zak Edwards.
Last Updated: September 6, 2021 - 08:15