The Binquirer, August 24 Edition: Liefeld exits DC, Scalped wraps up, Merle returns, and much more!
By Dan Horn
August 24, 2012 - 16:30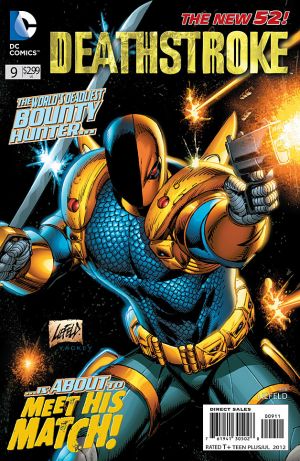 The Binquirer

isn't just an asinine pun; it's also your best source for pop-culture news. Here at the Bin, we're dedicated to making your reading experience more fulfilling, and our new aggregated news articles, The Binquirers, will keep you up to date on comic books, films, video games, and more in one frequent and concise package. Enjoy our latest installment below!




DC Comics:



Comics mainstay

Rob Liefeld

has quit DC Comics, effective after September's zero issues. While maintaining that DC itself was not at fault for goading his departure, Liefeld did issue some scathing comments via Twitter yesterday through today which indicate an ongoing editorial problem within the publisher. This comes on the heels of George Perez's claims that the Superman family books had absolutely no editorial direction and John Rozum's assertion that editorial interference sabotaged the Static Shock series. I may not agree with everything Liefeld says or does, and I certainly am not a fan of his work, but his departure from the company highlights growing problems within DC, namely that the New 52 is nearly directionless.

The books Liefeld is leaving are

Deathstroke

,

Grifter

, and

Hawkman

, all of which will make your spell-check go mad. Rob mentioned Deathstroke and Grifter being picked up by new creators, but Hawkman's status was left ominously ambiguous. I wouldn't be shocked if this was a death sentence for all three books. Liefeld's talents may be questionable, but the writer/artist does attract a particularly fanatical readership, a readership contingent which might have saved these books from cancellation several months ago.

I'd like to issue a challenge to Rob: I'd like him to contact us, not to talk about how much people dislike his work or what beef he has with whom, but to discuss the industry as it exists today; its shortcomings, its strengths, ways to improve and sustain it, and industry specifics that have thus far gone uncovered by comics media. If Rob is one thing, he's a savvy business man, and I'm interested in piquing his brain a bit. So, if you're out there, Rob, you have just been served your summons.

In other news concerning too many chiefs and not enough Indians,

Jason Aaron

and

R.M. Guera

's hard-hitting Vertigo series

Scalped

, about crime and intrigue on a Native American reservation, came to a close with this week's issue #60. Scalped began in 2007 and enjoyed five years of critical acclaim and relatively good sales. Personally, I think it's one of the greatest achievements of the medium in the last ten years. Have you read the final installment? What did you think? Sound off in the comments section below this article!


Marvel Comics:
iFanboy reports (fittingly) from FanExpo that Loose Ends writer

Jason Latour

will be taking the reins of

Winter Soldier

with

Ed Brubaker

's departure from the series approaching in December. Latour will takeover in January 2013. Brubaker is distancing himself from the Big Two publishers to focus on creator-owned work.





More Comics:



Speaking of

Ed Brubaker

and creator-owned work, via Twitter, Ed has announced more creator-owned work... announcements. Yes, he announced announcements. This is what the comics industry has become: an overbearing effort to squelch all surprise. Anyway, the announcements in question will come from the writer in December and will involve new series that he will be collaborating on concurrent with his monumentally successful Image Comics series

Fatale

, which Brubaker recently claimed would run for about twenty issues.

In other Image news, vitriol seems to be growing more and more common between creators, as if the comics industry is so large that creators no longer need to fuss over being genteel to one another. Liefeld's aforementioned comments are exemplary of this. Likewise, hostilities between writer

Joe Casey

and artist

Mike Huddleston

, co-creators of the

Butcher Baker

series, boiled over recently after a CBR interview with Casey. In the interview, Casey disparaged the work ethic of his collaborator, and Huddleston fired back on Facebook, saying that if his work was sluggish on Butcher Baker it was because he wasn't being paid enough to survive and needed to take on other work which paid better. Butcher Baker now seems to be dead in the water after this week's issue 8, though Casey claims the series was only planned to last 8 issues in any case.

Dark Horse is bringing

Legend of Zelda: Hyrule Historia

to the U.S. in January, and Amazon preorders for the 248 page book have toppled 50 Shades of Grey from the website's top-selling position. So, yeah, all is right with the world again.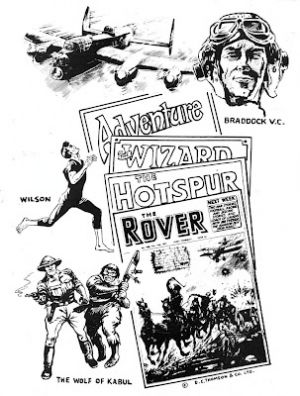 Artist of English boys' comics such as The Rover,

Douglas Phillips

has passed away at the age of 85 (via Blimey!).





Film and Television:



Actor Hugh Laurie, who was tapped to play the villain in Jose Padhila's

Robocop

remake, has pulled out of the production.

As I'd predicted, we did hear of the Simonson-created villain Kurse being cast for

Thor: The Dark World

this week. Adewale Akinnuoye-Agbaje, who played Mr. Ecko on the television series Lost, has been cast in the role of Malekith the Accursed's nigh-unstoppable servant.

Movie.com extrapolated some interesting ticket sale figures this week. While

The Dark Knight Rises

surpassed a $900 million world-wide gross this past weekend, substantially increasing its lead as the highest-grossing 2D movie of all time, it has still been out-sold by one of its predecessors, Time Burton's

Batman

, released in 1989. Movie.com, using Box Office Mojo, found that Batman actually sold as many as twelve million more tickets than TDKR. This data puts movie ticket price inflation into an interesting, and perhaps even shocking, perspective.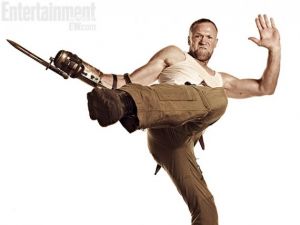 EW's

Walking Dead

issue reveals some intriguing pictures, not least of which is one that depicts the long-absent Merle, wearing a bladed prosthetic in place of his amputated hand and attempting to show us a mole on his taint. "Does this look like a melanoma to you?"



Last Updated: September 6, 2021 - 08:15