The #Binquirer: Apr. 11 Edition
By Zak Edwards
April 12, 2014 - 09:30
Hello and welcome to the latest edition of the #Binquirer, where we give you the news roundup you want about your favourite TV, Movies, and of course Comic Books. Every Monday, Wednesday, and Friday, we'll provide you with the biggest news in easily digestible chunks. Want to know more? Just click on the links provided!

Tips? Want more? Be sure to follow us on Twitter @ZakEdwardsLive and @ComicBookBin

Comics
Amazon has bought Comixology for an undisclosed sum of money. The digital comic distributor is largest comic retailer in the world. More at Comixology.

Bruce Timm has released an animated short to celebrate Batman's 75th anniversary. Watch it below:





The cover for Deadpool#27 has broken the Guiness World Record for "Most Characters on a Single Issue Cover." There are 224 characters plus 8 creators on the cover, who are all there to witness Deadpool's marriage. More at IGN.

Image Comics has released a teaser for an upcoming Supreme series. Details are still very scarce, the teaser is pretty cryptic, but it should be coming in July. More at Bleeding Cool.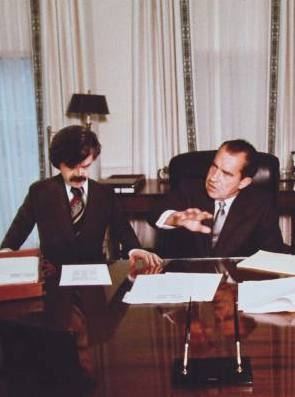 Film
Marvel movies are now the biggest franchise in the world, surpassing Star Wars and
Harry Potter
with $2.46 billion. More at
Box Office Mojo
.
After Quicksilver's spotlight in a Burger King ad, we have some much better advertising for
X-Men: Days of Future Past
. An assortment of posters have been released putting the characters in historical photos and glimpses into the future. More at
io9
.
Guardians of the Galaxy
star Karen Gillen shaved her locks for her role as Nebula, but her hair is not going to waste. She has mentioned the production team for
Star Wars Episode VII
have made her hair into "the most incredible well-made wig." More at
Collider
.
Following in the footsteps of
Harry Potter
,
Hunger Games
, and
Twilight
, the
Divergent
movies will split the last book into 2 movies. The $170 million the movie made probably influenced that decision. More at
IGN
.
Kick Ass 2
writer-director Jeff Wadlow has been hired to rewrite the
He-Man and the Masters of the Universe
script. Terry Rossio, who wrote
The Lone Ranger
, was the last screenwriter attached to the project. More at
Variety
.
Television
24: Live Another Day
has released a really awesome trailer. The miniseries debuts on Watch it below:
Paolo Rivera is the next artist drawing a poster for
Agents of S.H.I.E.L.D.
It's pretty. More at
Bleeding Cool
.
Video Games
The studio behind
Bastion
has announced a release date for their next game.
Transistor
will be released on May 20 for PC and PS4. I played a demo at PAX last year and it was amazing. More at
Supergiant Games
.
Speaking of PAX, Blizzard just announced 4 new characters coming to
Heroes of the Storm
at the first day of PAX East. There's a panda bear, a flying thing, a Zerg, and something "will die A LOT." More at
IGN
.
Last Updated: September 6, 2021 - 08:15