Comics / Comic Reviews / Marvel Comics
Secret Avengers #1
By Andy Frisk
May 30, 2010 - 16:46
A decidedly deceptive team of on call meta-humans lead by Capt. Steve Rogers "the first Captain America," who specialize in "stealth tactics and pre-emptive intervention" launch headfirst into their inaugural mission: an incursion into a Roxxon corporate branch office in Dubai in order to retrieve an artifact of untold power. Roxxon, being the Marvel Universe's stand in for corporate greed and power run rampant, has been drilling for minerals and resources on Mars, and has come across some interesting artifacts. Artifacts that they need relieving of by any means necessary…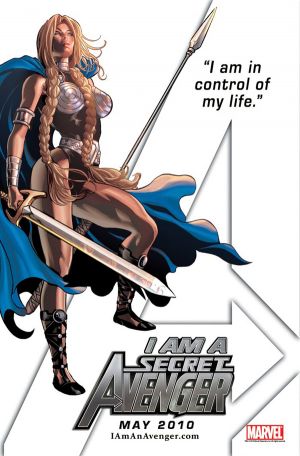 Valkyrie, Black Widow, Beast, Ant-Man, Moon Knight, Sharon Carter, War Machine, and Capt. Steve Rogers (to name a few) are the Secret Avengers, a sort of undercover shadow ops team of meta-humans who operate under the cover of darkness, deception, and stealth. Their strikes are pre-emptive and decisive, and they don't mess around. They're not a peace-keeping force or a defense force. What the Avengers are to the world, the Secret Avengers are to the underworld, and they are a force to be reckoned with.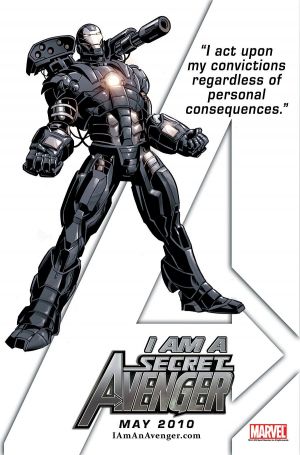 After decades in the spotlight, Steve Rogers is content to work in the shadows. Doing his best Nick Fury imitation (he really doesn't come too close—he's much more the hero than Fury ever was), Rogers leads the Secret Avengers on a mission, which looks to be just the first of many, designed to save the world without anyone knowing it. He is the new "world's top cop" but the Avengers and the Secret Avengers are not SHIELD or HAMMER. They're teams comprised of heroes who battle major foes. SHIELD took on some major foes in their day, but Roger's teams are the heavy hitters who face inter-planetary and space time continuum threats. Brian Michal Bendis has established the major threat theme over in Avengers, and Ed Brubaker looks to do the same in Secret Avengers. While Avengers looks to be attempting to get back to a more traditional superhero vs. super villain theme (noticeably stepping away, at least for now, from the political themes and commentary), Secret Avengers looks to remain a little more grounded in "real world" territory. Steve Rogers worries about "the insane villains in masks and the insane dictators with nuclear weapons…" and takes action again Roxxon for possessing a mystical weapon. Most interestingly, the Secret Avengers (as mentioned) will specialize in "pre-emptive strikes." In the new world of American politics where pre-emptive war is now an option, it will be interesting to see how Brubaker handles the pros and cons of such pre-emptive strikes.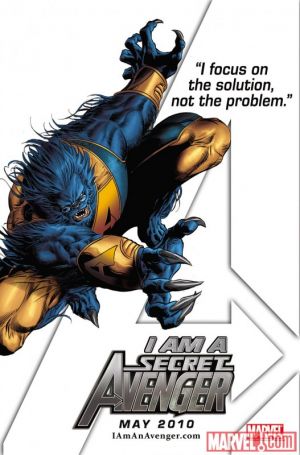 In direct contrast to Avengers, Secret Avengers has a dark and shadowy color scheme. The entire first issue takes place at night, or in the night like blackness of space, and is nearly devoid of any bright light or coloring. It's got a dark and stealthy look that suits the theme of the book well. Mike Deddato's realistic and cinematic pencil work, which portrays realistic anatomy proportion and detailed, gritty technology, also suits the book's theme well.
Overall, Secret Avengers looks like it might be the cooler alt-rock styled little brother to the loud, boisterous, and highly colorful Avengers. The Secret Avengers will be working in the shadowy back alleys, dimly lit penthouses, and computer screen lit airships and control rooms to battle the unseen threats that hide in said shadows. It will be a potentially darker and more edgy book than Avengers. Whether or not that makes it better than Avengers is a matter of taste, but Secret Avengers just might be the icing on the cake of the new Heroic Age.

Rating: 8.5 /10
Last Updated: May 19, 2020 - 12:25