Rogue One: A Star Wars Story trailer reaction

By Arch Snite
April 22, 2016 - 14:07
Ok, now I'm worried.


The
Rogue One
trailer's imagery is gorgeous, the cast is solid, and they even got an actress who looks like the original Mon Mothma. But something is rotten in the Rebel Alliance. The black character (Forrest Whitaker) seems to be a no-nonsense mentor figure, the Asian character (Donnie Yen) is pictured doing martial arts, and the rebellious female lead might as well be named "Batniss Beverdeen." Yes, it's just a teaser. But even for a teaser, the protagonists appear to be stereotypes. And here's my problem: stereotypes ≠ archetypes. And stereotypes, and the politics that make them, are clumsy and out of place in the world of
Star Wars
.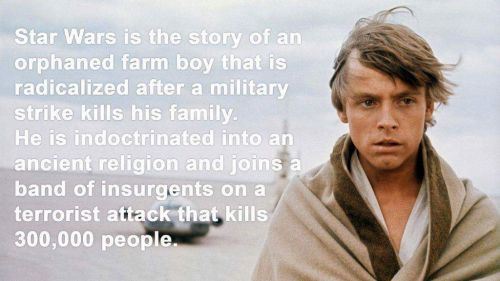 *sigh* NO. NO. THIS IS WHY THE INTERNET CAN'T HAVE NICE THINGS.
The problem with making
Star Wars
characters stereotypes is that it guts what
Star Wars
is about. There have been plenty of attempts to force politics onto
Star Wars
. Just watch Jonathan Chait of The New Republic failing to graft his understanding of pluralism onto
Return of the Jedi
in the documentary Empire of Dreams, and you'll see what I'm getting at. Or, for that matter, there's the silly meme about Luke Skywalker's "radicalization" that became popular around the time
Force Awakens
came out. It provided the left with some decent Facebook fodder (face-fodder?), but it missed the point of New Hope entirely. To say Luke is "radicalized" is to downplay both his transformation, and the hesitation that makes him compelling— even after he sides with the Rebel Alliance. A radical wouldn't get passive-aggressive with Han Solo before leaving to assault the Death Star: "good luck taking care of yourself, Han. It's all you're good at." A radical would instead have delivered an inspiring diatribe that would have felt more at home in 1930s-era Soviet Realism, or, for that matter, a Concerned Students 1950 squatter party. Calling Luke a radical is, in other words, mangling his mythic qualities into something as common and bland as a sitcom.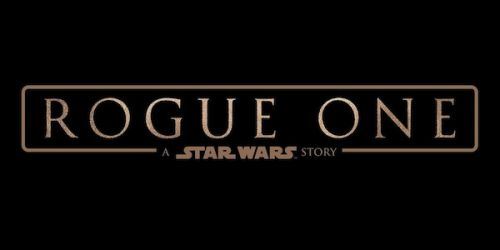 My political worries go beyond just trailer-related anxieties, though. J.J. Abrams, who's helming the expansion of Lucas' universe, is already politically involved. He hosted a $33,000-a-plate dinner fundraiser for Barack Obama last fall, and he's already said there will be openly gay characters in the
Star Wars
universe. He's already political, and he's going to push politics through the films. Whether you agree with his politics or not is beside the point. What matters is that it seems reasonably likely he'll inject his politics into a universe that's beautiful, in part, because it's apolitical.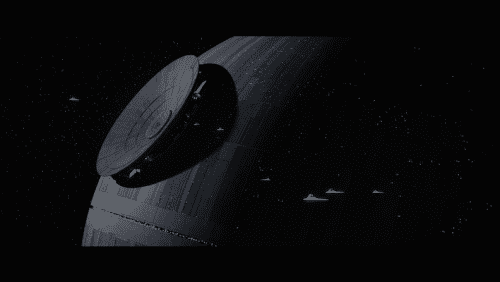 I hope there's a scene where a stormtrooper acts like John Belushi in _Animal House_, directing the car into the garage.
Reducing the characters in any part of the
Star Wars
franchise to stereotypes would be to undermine its mythic heart and soul. Luke, Obi-Wan et al are recognizable, but not cliched. That's because Lucas, for all his flaws, has a canny understanding of myth (and of how to surround himself with the right people). He knows that certain broad ideas are appealing because they pluck a string in our unconsciousnesses. If you make that idea too close to the surface world of current events, rather than linked to the Jung-by-way-of-Joseph-Cambpell realm of the collective unconscious, the vibration withers from a string bass to a rubber band. Rey and Finn in
Force Awakens
did that, too. Finn had Luke's doubt and anxiety, and Rey had Leia's (and Luke's for that matter) anger and frustration. In other words, they communicated the same deeply unconscious, hero's-journey trials that made Episodes IV-VI a source of obsession. J.J. certainly gets credit for that. But those broad, archetypal strokes that gave life to Rey and Finn were compelling because they were archetypal. And the J.J. Abrams/Disney multi-film take on
Star Wars
, I fear, is starting to look less like a myth and more like an editorial.
Rogue One's
director, Gareth Edwards, has already said he wants this
Star Wars
to look less like the space fantasy of the original trilogy, and more like a gritty war film. As much as I like Gareth Edwards, and adore
The Raid
films, I don't know if that level of "real world" grit has a place in a galaxy far, far away.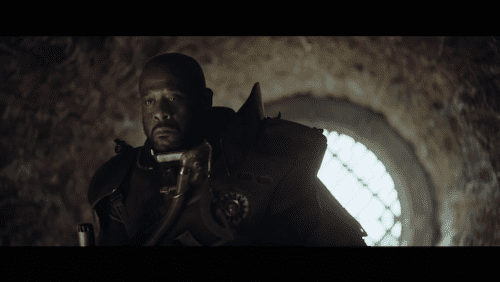 Admittedly, even if they write him a stereotype for a character, Forest Whitaker's good enough to give it some life.
I was impressed by
Force Awakens
. I enjoyed it up until they killed Han, after which my verdict was this: it had my admiration, but not my enthusiasm. I say this as someone who knew what Mandalorian Commando armor was before he knew how to talk to the opposite sex*. I knew that "Huttese" was a language before i understood I'd have to fulfill a foreign language requirement to get into college. So my skepticism of
Rogue One
comes from a place of love and authenticity, as inherently fake as those words seem. I really do hope I'm jumping to conclusions here, and that Star Wars won't sacrifice its magic for mundanity. So, if J.J. Abrams, Gareth Edwards, or anyone at Disney are reading this†, please, from the bottom of my fanboy's heart, keep
Star Wars
space fantasy. Keep it mythic. Let it retain that close kinship with myth and fairy tale that made it so marvelous. Otherwise, all you'll have is a better shot Barbarella.
*note: this may or may not still be the case. Who wants to know. Check your privilege.
† no less likely than hitting a small thermal exhaust port only two meters wide, or bull's-eying womp rats in a T-16.
Last Updated: March 10, 2022 - 22:00