Comics / Comic Reviews / DC Comics
Review: Supergirl #9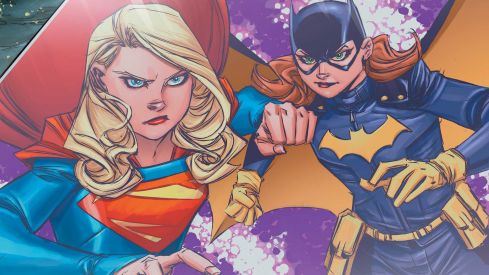 By Andy Frisk
May 10, 2017 - 14:57
A deliberate accident with a new source of power based upon the power source that powered Supergirl's spaceship is used to open a portal to the Phantom Zone. Batgirl and Supergirl end up having to defend an innocent friend who gets sucked inside by diving into the Zone themselves. Evil forces are arrayed against them both inside and outside the Phantom Zone though...


Supergirl's adventures continue under the writing of Steve Orlando and the art of Brian Ching. Orlando has breathed new life into the character by bringing her back to basics and grounding her in her human as well as her Kryptonian heritage. As with Superman, Supergirl was badly recast in the early days of The New 52, and as with Superman, Supergirl has finally been made whole.
I'm still not a big fan of Ching's artwork, but only as it is applied to the character of Supergirl. It's still a little too cartoonish for a book that is fundamentally a reality based sci-fi character and book.
Regardless of how
Supergirl
looks, this is still the best rendering of the character we've had in about a decade or so.
Rating: 8 /10
Last Updated: February 5, 2023 - 09:06