Milton Caniff's Sons – Alex Toth and Hugo Pratt
By Hervé St-Louis
September 7, 2008 - 17:04
Just like any other art form, there are many schools and styles in comic books. Whereas, in North American sequential art, Jack Kirby defines the dominant storytelling and illustrative style of comic book artists, there are also other major visual schools such as the one inspired by comic strip artist Milton Caniff.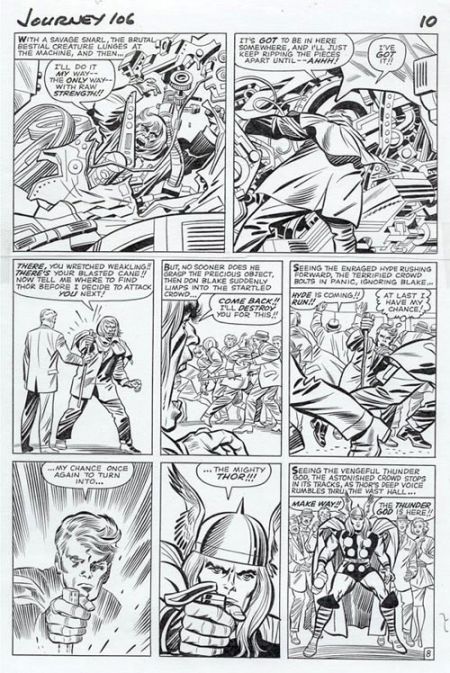 Jack Kirby - Source: http://www.bookpalace.com
In Jack Kirby's work, I see blocks of visual elements distinguished by their visual placement on a page, creating contrasts and directly involving the reader's attention in the progress of the story. In Caniff, I see another approach, where the emphasis of the storytelling was constrained in the limited space afforded by a regular comic strip. Four or five panels had to pack as much information about an ongoing story.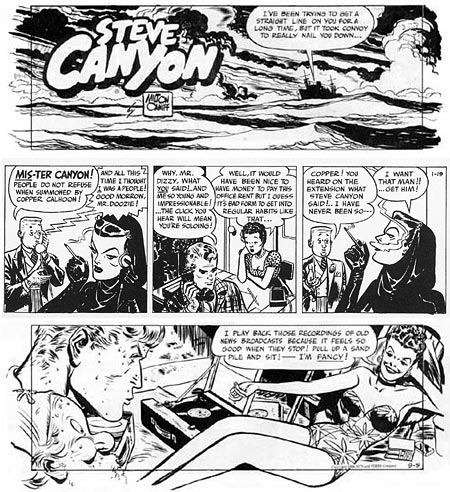 Milton Caniff
Hence, Caniff, is best known, not for the individual comic strips he created or specific characters, but for epic stories that were told in them. The other element that characterizes Milton Caniff's work, is not his storytelling but his graphic treatment of his illustrations. Forever, the sensuous Caniff woman, with thin lips and cheekbones will remain a paragon of his visual signature. But greater than that, was his treatment of lights and shadows which he used to create the landscape and populate his epic stories. Unlike other epic comic strips artists, like Hal Foster whose work is marked by tight and clean draftsmanship, Caniff's world was more chaotic and pulpous but highly contrasted with layers of visual elements used to create a single canvas.
Older than both Italian-born Hugo Pratt and his American counterpart, Alex Toth, Caniff influenced several artists but the latter truly were cartoonists that borrowed from him to create extremes comic book work that expended the master's reach. I would argue that Pratt and Toth are flip coins of each other as storytellers and cartoonists and that they both distill the essence of Caniff and expended on his storytelling and techniques.
Milton Caniff
Alex Toth is known for a variety of comic book projects at DC Comics and other publishers. He is best known for his animation work with Hanna-Barbera animation studios where he created model sheets for many of animated series, such as
The Space Ghost
,
Super Friends
, and
Johnny Quest
. Alex Toth of course experimented tremendously with black and white contrasts in his work, although, because much of it was in published comic books, was also supported by colour. I would argue that his work is more chaotic-looking than Caniff's but at the same time, every blot of ink in one of his panels served a purpose.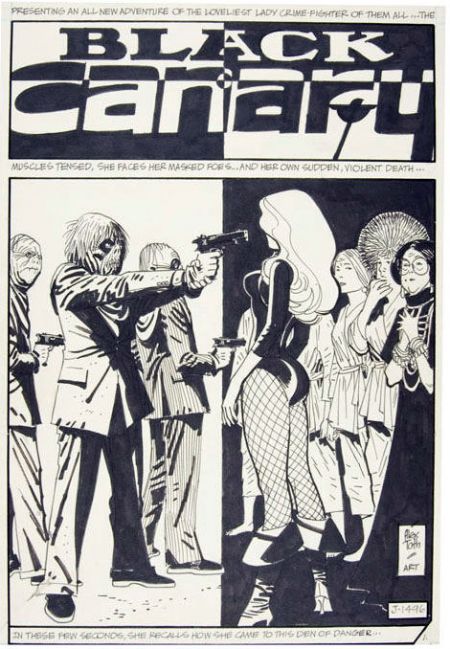 Alex Toth
Similarly, Hugo Pratt, who started his comic book career by creating European versions of American themes, such as vigilante super heroes, eventually refined and simplified his style in an opposite way from Toth, but with as much reverence and inspiration from Caniff. In latter works by Pratt, such as
Saint-Exupéry - le dernier vol
, he almost dispenses with properly staging his pages, preferring to populate it with talking heads cut at the neck and surrounded by large captions with opposing characters smirking at each other. The first time, I saw some of his work, I marveled at how someone could possibly get away with such unscrupulous usage of staging, yet make me feel like each stroke was still important. Again, the secret must have been in what specific line was in that panel.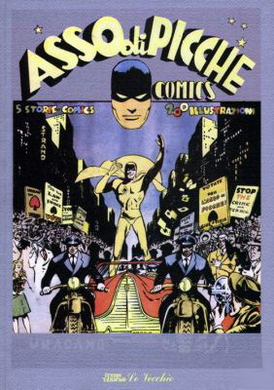 Hugo Pratt
Early Pratt work was clearly inspired by Caniff and had well-versed usage of lights and shadows as contrasting elements to separate characters, scenery in one place. However, just like the animation model sheets developed by Toth, Pratt's latter work was refined and purified until it could achieve meaning with as little strokes as possible. But whereas Toth had to include solid designs, and for the purpose of animation blocks that would allow an army of animators to replicate his work on multiple animation frames, Pratt's main concern was building epics out of the simple exposure of a few graphics.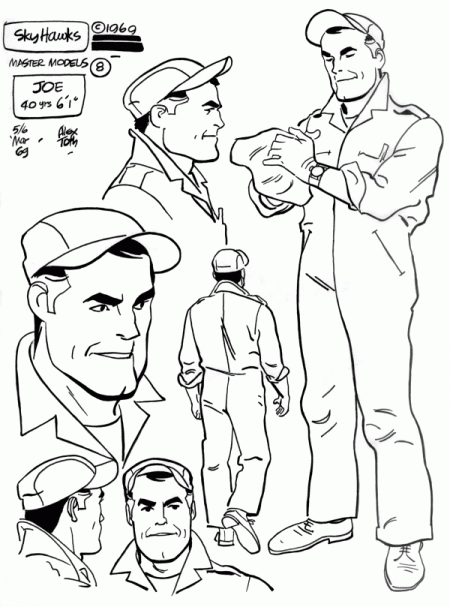 Alex Toth Skyhawk Joe - Source: http://www.tothfans.com
This is where the two creators' development diverges and where they each specialize in something that Caniff did in most of his work. Pratt focused on the storytelling aspect – adventures and building stories, whereas Toth specialized in visual renderings that could imbue meaning, but with a technical mastery of staging and the opposition of light and dark.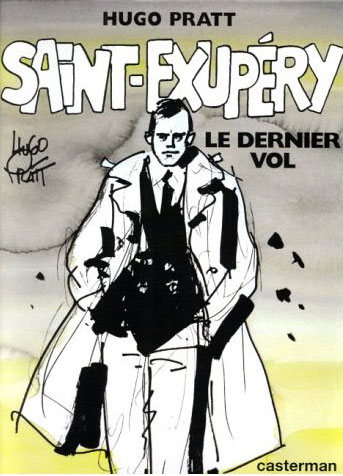 Hugo Pratt
I must admit that it took me years to realize that both artists, while very divergent carried on Caniff's school of comic book art to its logical extension. I consider both Alex Toth and Hugo Pratt masters of sequential art, much like their predecessor, Milton Caniff, but creative brothers who share one father. Both have contributed much to the comic book form and just as they did a few generations ago, many budding artists are studying their work, trying to add to their legacies with their own experiments.
Last Updated: March 10, 2022 - 22:00