Should Marvel Comics Buy Boom Studios?
By Hervé St-Louis
September 18, 2009 - 23:47
In light of the proposed buyout of Marvel Entertainment by Disney one question this pundit pondered was what would become of the comic book license Boom Studios, a smaller comic book publisher obtained in 2008. In 2008, Boom Studios obtained a license to publish material from Disney-related properties for the comic book market. This allows Boom Studios to publish comic books about say, The Muppets and Pixar's The Incredibles. Now Disney has had both its own comic book publishing branch in the past and relied on third party licensed publishers, such as Gladstone to publish comic book about its properties.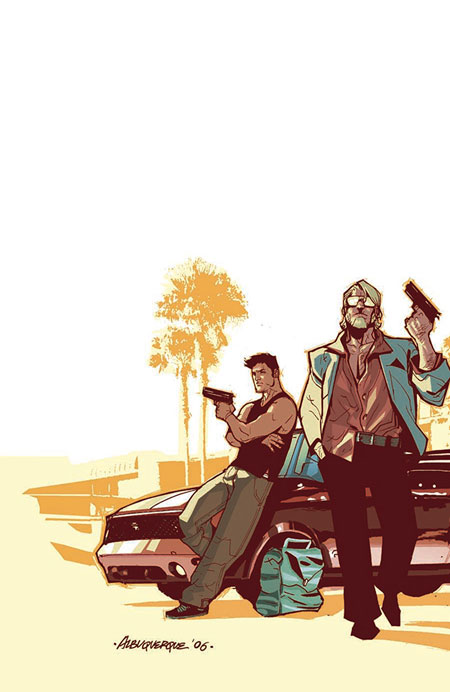 The potential comic book market reach of Boom Studios is surely smaller than Marvel Comics.' It is also more valuable to Boom Studios than it is to Disney. If Boom Studios cannot sell their comic books, they probably still have to pay a hefty licensing fee. However, by locking away the Disney comic book license for at least a few more years, Boom Studios does not allow Disney and Marvel Entertainment to effect a complete synergy of proceedings. The solution to this quandary is simply for Marvel Comics to absorb Boom Studios. I would call that the Malibu solution. When Marvel needed to purchase technology from Malibu Comics in the 1990s, it just absorbed the company. On a personal note, it wouldn't be the first time that Ross Richie, who worked at Malibu gets a deal from Marvel Entertainment. Conspiracy theorists could even say he knew what he was doing when he went after the Disney comic book licences.
This writer is not privy to details of the duration of Boom Studios' licensing agreement with Disney. The length may decide whether it is cheaper for Disney to sit it out before porting some of their properties over with Marvel Comics. However, borrowing evidences from DC Comics and its own relationship with Warner Brothers, Marvel Comics may not be able to turn around great numbers on Disney comic books it would publish. But this is all speculation from this writer and has no consequences on the real world. That's what I like to think, anyway.
Last Updated: February 5, 2023 - 09:06