Life is Strange: Before the Storm: Awake Review
By Sean Booker
September 7, 2017 - 23:23
While we wait for the full follow up to Life is Strange, the prequel Before the Storm does a good job of keeping our attention. It is a much more toned down story at this point. The loss of any supernatural powers is definitely felt while the puzzle solving has also taken a backseat to the drama. The characters are front and center more than ever and the improved tech helps boost this. While the story still hasn't revealed itself, fans of the Life is Strange cast will find something here.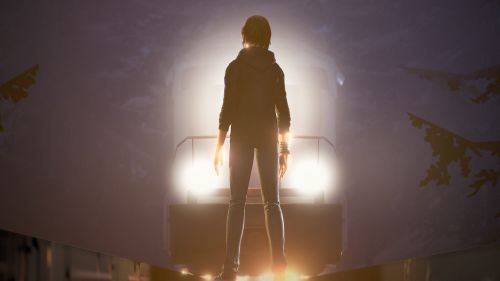 Episode one: Awake focuses entirely on Chloe meeting and the beginning of her relationship with Rachel. Anyone who played Life is Strange proper will be intimately familiar with these two. Their relationship is complicated and the teenage drama that ensues is extreme. As before, the game is filled with quieter moments that work well to let these emotions breath. Whether this be sitting in your bed and listening to music or sharing your headphones with each other. The relationship between these two (and Chloe's inner monologue in general) is front and center with a bullet and does a great job of being engaging.
The emotions are presented better than ever by the improved tech used this time around. Characters - especially Chloe - animate in much more nuanced ways than before. Subtle changes in facial features are present and really help drive home their meaning. Along with this, the game runs much smoother than Life is Strange did. The hitching and texture popping from before seems nonexistent, or at least wasn't prominent enough for me to notice. These small improvements do wonders for both the story and how experience of playing it.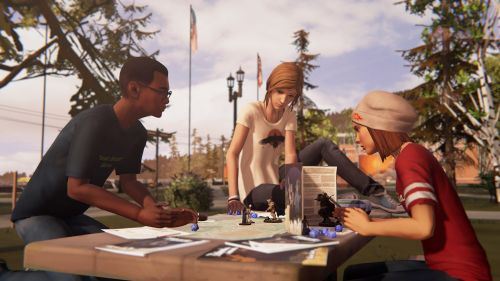 Unfortunately this high character focus means that the main story arc doesn't reveal itself much at all. We haven't seen a big bad antagonist (unless it is literally just teen angst). When paired with a lack of supernatural powers it makes the game feel like it is missing something for those who played the first. It is a smaller scale game which seems to be reflected in the shorter, three episode length. If the character relations aren't enough to pull you along then you won't find much else in this episode.
Before the Storm: Awake starts the ball rolling slowly but does turn up the character development. These girls are complicated and the game's improvements present this better than ever. The relationships are interesting and deep and it helps keep you hooked despite no real narrative motivation. This is a good first step but hopefully we get a more coherent plot moving forward.
Rating: 8 /10
Last Updated: August 31, 2023 - 08:12