Canadian Solitudes in Action – Joni Mitchell and Angèle Coutu
By Hervé St-Louis
February 12, 2012 - 13:37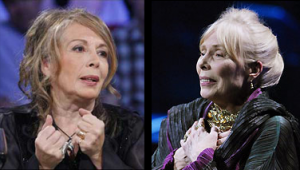 Left: Angèle Coutu Right Joni Mitchell
For years, I have known about these two pillars of Canadian culture. The first one, Angèle Coutu, a Francophone actress from the province of Québec has played in numerous television series, films and plays for several decades. She has won many awards and could really be considered one the grand dames of Quebec culture. The second impressed me in a different way. Joni Mitchell is an Anglophone folk and blues singer originally from Alberta that has worked throughout English Canada and abroad. She has similarly been recognized by her peers and worked with the greats of Canadian music, like Leonard Cohen.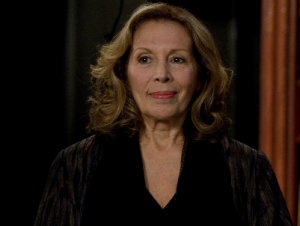 Angèle Coutu
The first time I saw Joni Mitchell, I marvelled at her uncanny resemblance to Angèle Coutu. Both women are about the same age, with Mitchell being but a few years older than Coutu, but born in the same decade. How is it that I could not find a single reference to the uncanny resemblance of these two well-known Canadian women? Is it because I'm one of the few Canadians who is truly at home in both of Canada's main cultures, that I was able to make such a quick link to something people should have noticed way back before my birth?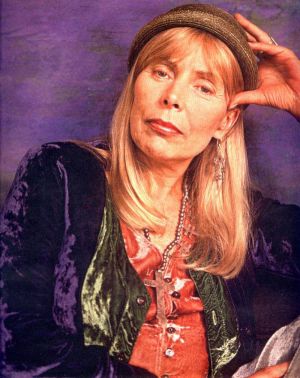 Joni Mitchell
I wonder if the two women have ever met and if they have ever taken a picture together. I'd like to see that. Each of them represents facets of Canadian culture that are vital and integral to Canada, yet the cultural elite of their respective societies does not even acknowledge the other group.
If you want to find out more about them, whether you're a Canadian or not, please do. Mitchell's various albums are easy to find online such as iTunes while Coutu can be seen playing a recurrent role in
Virginie
, one of the top night time soap operas playing on Radio-Canada, four nights a week. If you're Canadian, you will have access to Radio-Canada across the country as it is Canada's French-speaking national broadcaster.
Their resemblance is eerie.
Last Updated: September 6, 2021 - 08:15