Webcomics / Johnny Bullet Comic
Johnny Bullet Manga Comic
By Hervé St-Louis
December 3, 2016 - 23:54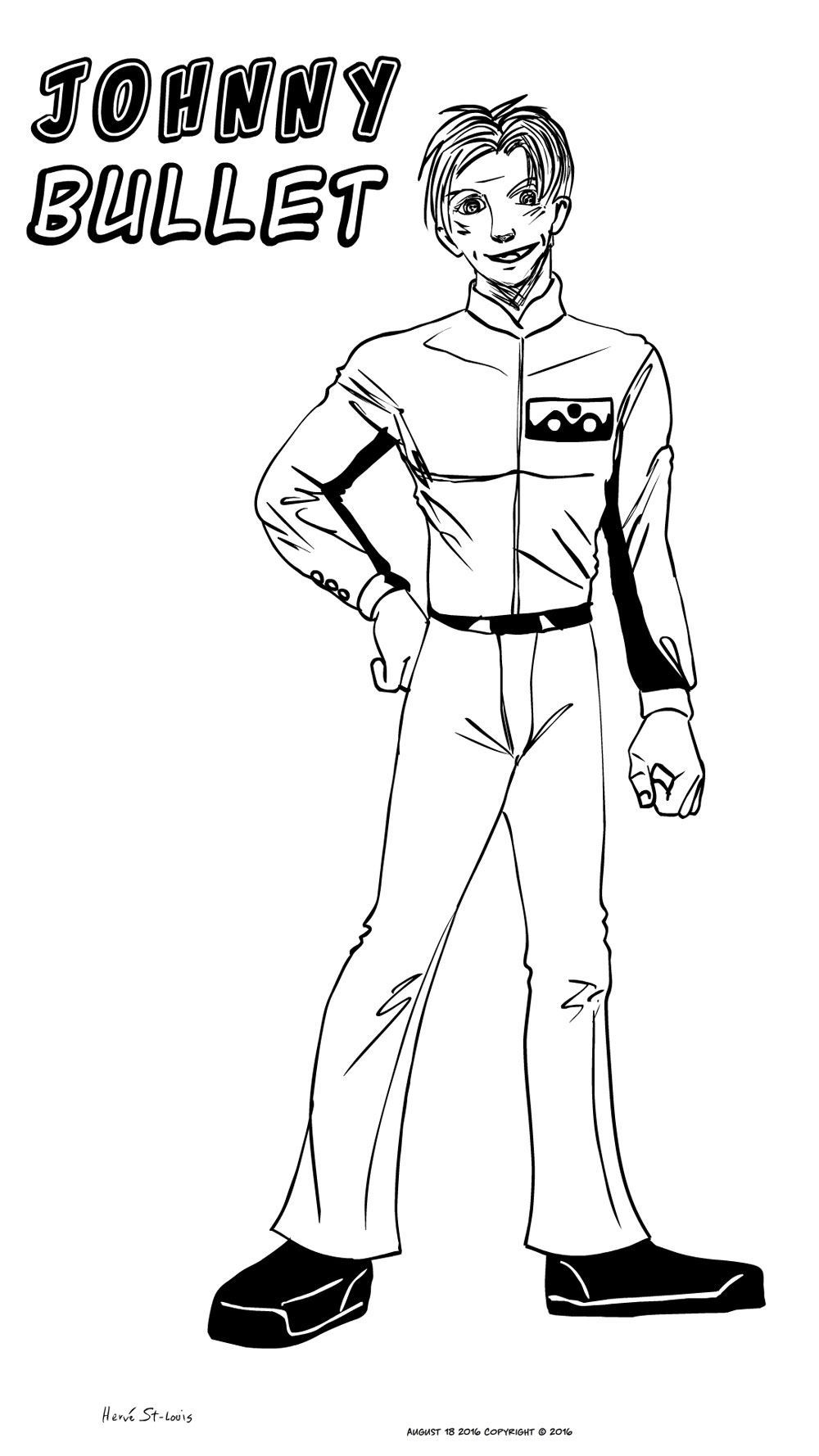 Subscribe to Johnny Bullet through RSS
Patreon


Subscribe to the Johnny Bullet Newsletter
Email me!
Pencilled by : Hervé St-Louis
Inked by : Hervé St-Louis

I'm posting this today because I'm reworking the plot for the upcoming Johnny Bullet stories. I was not satisfied with what I had planned to do this week so I've been rethinking all of it today. I've got something better for Johnny Bullet #100 to offer, but it will take me a bit of time to rework and I don't know if I'll make it for the December 4 release day.
What I had in mind originally could have worked but it would not have been as interesting. I did this illustration of Johnny Bullet a few months ago to test how he would look as a manga character.
I am not a manga artist at all! It would be fun to see a manga version of Johnny Bullet one day but I would probably get a real manga artist to do it!
lol.
See you soon!
Hervé
Last Updated: August 4, 2023 - 09:22
Join the discussion: