Webcomics / Johnny Bullet Comic
Johnny Bullet #100 Comic
By Hervé St-Louis
December 11, 2016 - 22:16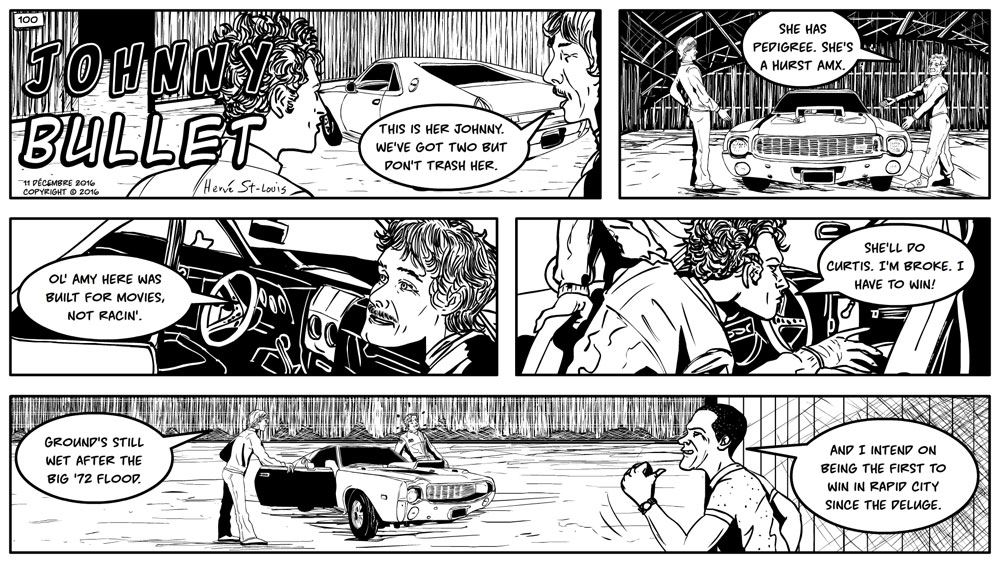 Subscribe to Johnny Bullet through RSS
Patreon


Subscribe to the Johnny Bullet Newsletter
Email me!
Written by : Hervé St-Louis
Pencilled by : Hervé St-Louis
Inked by : Hervé St-Louis
Letterered by : Hervé St-Louis

Here's Johnny Bullet #100. Thank you all for your support.
Johnny's new wheel is a AMC AMX Hurst. One of the 53 produced for the NHRA. I'm continuing my new tradition of using friends and family as models for new characters.
Speaking of drawing, compare Johnny Bullet #1 to Johnny Bullet #100. What an evolution!
Enjoy!
Hervé
Last Updated: August 4, 2023 - 09:22
Join the discussion: