Webcomics / Johnny Bullet Comic
Johnny Bullet Colour Cover
By Hervé St-Louis
October 17, 2015 - 21:12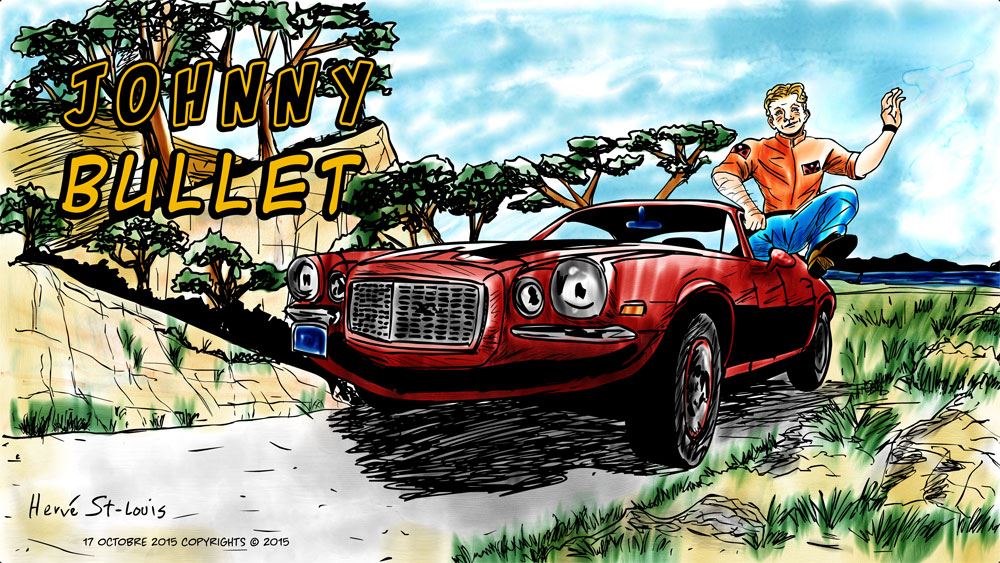 Subscribe to Johnny Bullet through RSS
Patreon


Subscribe to the Johnny Bullet Newsletter
Email me!
Pencilled by : Hervé St-Louis
Inked by : Hervé St-Louis
Coloured by : Hervé St-Louis

I've been working on this piece for a three days (at night). I wanted a cover picture of Johnny Bullet for the Web comic that was in colour and that I could use in publicity and promotional materials. I'm still testing watercolouring for Johnny Bullet and know for sure that I prefer this colouring method to others for this comic.
If you are a Patreon supporter, you can download an extra-large version of this illustration. You can see all the individual brush strokes too! I really need your support on
Patreon
. If you like Johnny Bullet, please become a supporter. Don't stand on the sidelines! Help me out!
Last Updated: May 15, 2023 - 07:19
Join the discussion: