Webcomics / Johnny Bullet Comic
Johnny Bullet #50 Comic
By Hervé St-Louis
November 24, 2015 - 23:49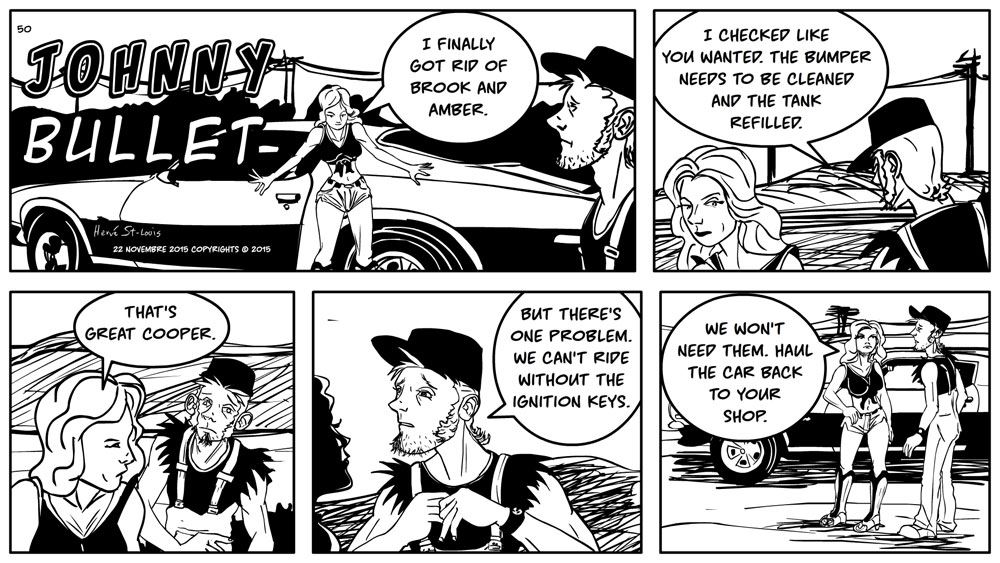 Subscribe to Johnny Bullet through RSS
Patreon


Subscribe to the Johnny Bullet Newsletter
Email me!
Written by : Hervé St-Louis
Pencilled by : Hervé St-Louis
Inked by : Hervé St-Louis
Letterered by : Hervé St-Louis

Thank you for visiting and reading this latest and 50th Johnny Bullet strip. I'd like to thank my newest Patreon supporter, Andy Doan.
The strip just before was a prequel to all of Johnny Bullet's adventures starting with strip #1. You can check it out if you are one of my
Patreon supporters
. You can support my endeavour with this web comic for just one dollar per month!
Check it out and see you next Sunday, November 29.
Cheers
Hervé
Last Updated: August 4, 2023 - 09:22
Join the discussion: