Webcomics / Johnny Bullet Comic
Johnny Bullet #25 Comic
By Hervé St-Louis
May 17, 2015 - 14:31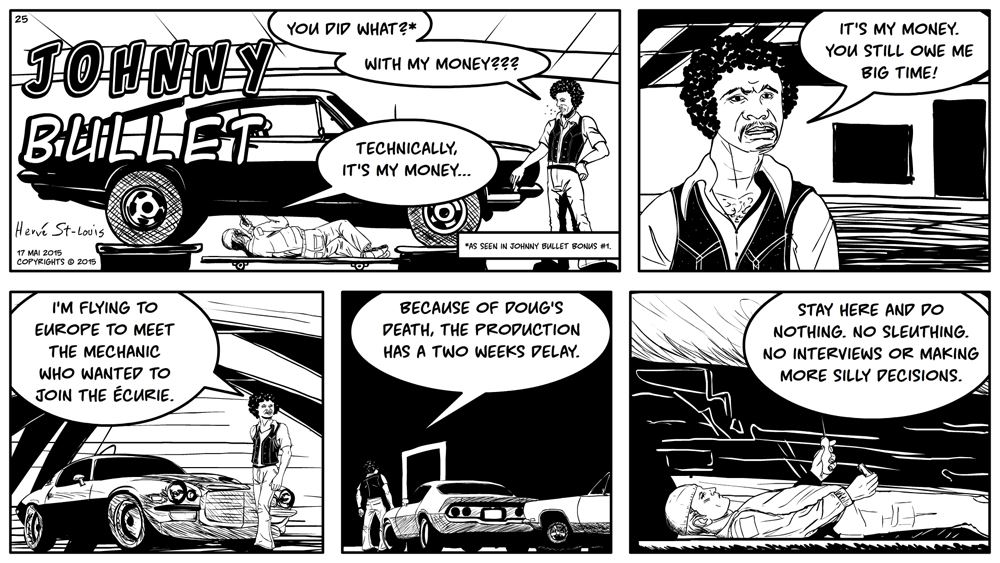 Subscribe to Johnny Bullet through RSS
Invest in Johnny Bullet through Patreon


Subscribe to the Johnny Bullet Newsletter
Email me!

I have been doing a lot of research on illustration for Johnny Bullet, investing in landscape illustration and other books. I'm still looking through these books. They are really fun. Today's story refers to the
bonus Johnny Bullet page
released on May 5th, 2015. It's offered only for
Patreon
supporters who support Johnny Bullet at a rate of $5 and more. I can't wait to continue the story next week. I'll start introducing new characters very soon. Johnny Bullet is about to be very exciting! Stay tuned.
Last Updated: Jul 30, 2018 - 11:56
Join the discussion: