I trolled a Monk and He Was Cool with It!

By Hervé St-Louis
September 8, 2014 - 09:46
It was a long day. My host promised a cold Coca Cola® or a beer at a waterfront makeshift pub. It served the dirty poor Western tourists flocking to Bangkok daily. I had done my best not to be like them. I didn't stay in the cheap youth hostel district. I wasn't dressed like an unwashed dreads-sporting tanned Euro. Though I ate at the youth hostel district. It was the easiest spot to get a cheap quick meal. But I didn't sleep there. I was better.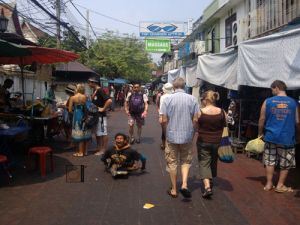 © Copyright 2012, Hervé St-Louis — All rights Reserved.
I jumped from the ferry to the floating dock. I had a severe case of Japanmania. I had taken pictures of everything that moved that day. I knew as I was taking all these beautiful pictures that none captured the real essence of what I could see. Yet, I resigned myself to keep a copy of everything and often not even taking a good look unaided by my phone's camera.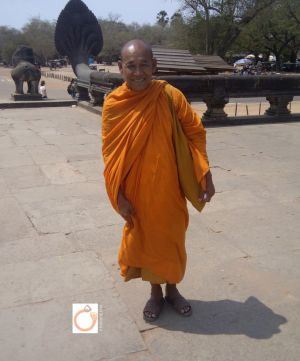 © Copyright 2012, Hervé St-Louis — All rights Reserved.
And there it was. The perfect shot. There were five of them and they were waiting for the ferry to cross the river to the other bank near the pilgrimage site. Their orange garbs were brighter than Aquaman's shirt. They looked humble and Zen. It was the perfect shot. I looked at them and I took it. I captured the monks' essence with my camera and I was happy. It was the perfect shot.
Jumping of the floating dock, my host asked me if I had asked the monks for their permission before taking their picture. The thought had never crossed my mind. I had not. I was as trashy and irreverent as the Euro trash at the youth hostel. I didn't care for the locals. All I cared about is how good they looked in my personal album. I went back and asked if it was okay. The lead monk nodded with nonchalance. Just like me, I didn't figure much in his life except as a distraction. We were even.
From that day on, I never took pictures of monks without asking for their permission ever again. One I asked in Angkor Wat smiled back. I like that picture too. In my best Canuck Trash voice, I can say "monks are people too."
Last Updated: August 31, 2023 - 08:12