Comics / Spotlight / Progressive Panels
Dead Superheroes: Still A Good Plot Device?
By Andy Frisk
December 3, 2013 - 22:09
If you are a fan of Marvel Comics' X-Men and Avengers titles, and especially their team book
Uncanny Avengers
, and you haven't read
Uncanny Avengers
#14 yet, then you might want to skip this article as there are major spoilers inside.
At this point though, most X-Fans already know what happens in the issue mentioned above. Yet another mutant extinction event seems eminent, at the hands of The Scarlet Witch no less (again), and Rogue will have nothing to do with it. Of course, in the world of the X-Men (a world at times filled with brilliantly entertaining and progressive stories, and at others mind numbingly repetitive ones), there is no such thing as a united front, so Rogue actually doesn't realize that Wanda (The Scarlet Witch) is about to actually attempt to save the day and set up the defeat of the Apocalypse Twins rather than remove all the mutants from Earth. Wolverine, the most bloody of all the X-Men, is ordering Rogue to not kill anyone though, in a nice reversal of roles (at least Wolverine has become a dynamic character of the years-mostly due to his immense popularity and therefore necessary softening of his character around the edges for mass consumption). Of course, Rogue disobeys, sneakily borrows Wolverine's powers, and offs Wanda with one well placed, three clawed jab to the abdomen. Only to be killed moments later herself by one of the new Horsemen of Apocalypse. Wanda's death scene is representative of just how far the portrayal of blood and violence has come over the years. While it's nothing like you'd see in a issue of
The Walking Dead
, it is a far cry from the much discussed Elektra death scene in
Daredevil
years ago. (See below.)
Uncanny Avengers
writer, Rick Remender has crafted a pretty interesting tale over the past 14 issues of the series, even if it once again dwells on weird, outside the time stream settings and locales, but the decision of kill two pretty famous, but not leading role material, X-Men/Avenger characters in one issue didn't raise much more than a "meh" from me after reading the whole issue. Maybe I'm just jaded, as just about every character who mattered in the pages of X-Men (and most superhero comics in general) has come back to life. Even Kurt Wagner/Nightcrawler is making his way back to the living currently. We won't even begin to discuss Jean Grey's predicament. So while sites like
comicsheatingup.net
lavish speculation on
Uncanny Avengers
#14, I say "Why bother?" Whether Rogue and Scarlet Witch are really dead really doesn't matter, and won't in the long run. There is no doubt they'll be back, possibly as early as next issue (what with all the time stream disruptions going on in this issue-I mean even Doom 2099-a personal favorite of mine-makes an appearance).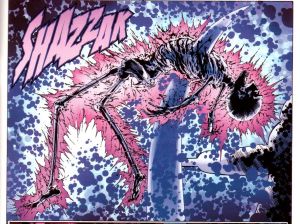 Which brings me to my point: why do creators (and more likely the editors calling the shots-shots which are based on quarterly profit margins) even bother to do the whole "death and return" thing? Nothing that happens in a major Marvel Comics' book (or a DC Comics' comic book) can ever become permanent. So why even show the characters die? Why not have them get lost in the time stream, or go away on a deep space adventure (like Rachel Grey did for a while when there was no need to write her character into any storyline)? Why not change their allegiance instead? Magneto's bouncing back and forth between villain and hero is at least interesting. Wolverine's (again necessary) evolution from a berserking killer to a professor of English Lit at a school and advocate of non lethal force is down right uncanny (pun intended). In short, why not write a more interesting story, using dynamism of character, about how they change and mature rather than about how they die? Now, it can be argued that Rogue killing Wanda is a dynamic change in her character, but shipping her off to the afterlife right after making such a drastic decision really does nothing to further her characterization (not counting the affect her one bloody act has on it).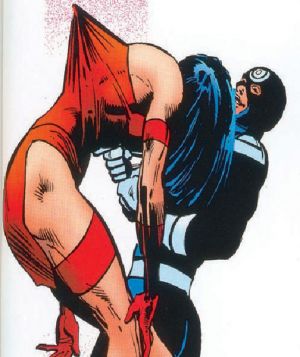 I guess I just love these characters too much to see them subjected to such sensationalistic storytelling. I want to see them grow and change (and regress if necessary sometimes-except for Wolverine, he
HAS
to stay a professor of English Lit-it's just too cool). A progressive storyline would actually shun the "death and return" tropes and give us some real change of character: one that doesn't involve going from living to dead.
Last Updated: January 24, 2022 - 11:00