Crowdsourcing Web Comics
By Hervé St-Louis
June 10, 2008 - 23:00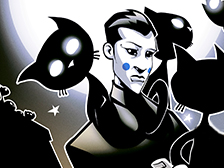 Zuda Comics - Mime
Crowdsourcing is a term coined by
Wired Magazine
writer
Jeff Howe
about the rise of mass amounts of undefined outsiders in the development of a company's project. For example, Wikipedia and Youtube are prime examples of the crowdsourcing phenomenon. Youtube relies on crowds of video makers to garnish its site with the latest videos that will entertain its audience. Wikipedia relies on the work of common folks in order to develop its encyclopaedia. Is there a crowdsourcing equivalent in the comic book world?
There is. The rise of the Web comics portal is a prime example of crowdsourcing at work. In June 2006, comic book author
Warren Ellis
announced that he would launch a Web comics portal where other creators could publish their comic strips series, possibly next to Ellis.' While Ellis was hoping for a few responses from the comic book creating community, he probably did not expect the deluge or responses and enthusiasm from creators around the world who wanted to share the spotlight with him.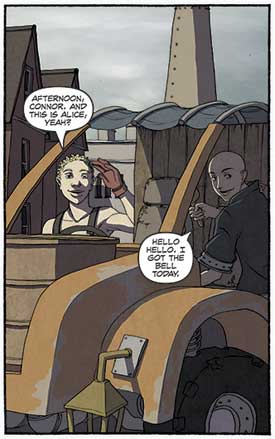 Warren Ellis' Freak Angels
Through crowdsourcing everyone can earn their fifteen minutes of glory. But the real power of crowdsourcing is the inherent intelligence of the crowds. DC Comics' Zuda Comics Web portal uses this concept in deciding which Web comic strip will win its monthly competitions and have a chance to become ongoing monthly series published by the parent company. Viewers are encouraged to vote and comment on comic strips.
Tenants of crowdsourcing claim that the collective wisdom of crowds is more valuable than the single opinions of a few experts. Thus, the collective intelligence and taste of masses of comic book readers will help publishers like DC Comics determine what might be a successful comic book better than the opinion and insight of one editor.

Blip
Web comics portal BuzzComix also encourages votes from visitors, but unlike Zuda Comics, it doesn't do much with the votes and ranking gained by visitors for other business purposes. Yet, BuzzComix is closer to the crowdsourcing ideal, because it allows Web comics creators to own their contributions to the Web site.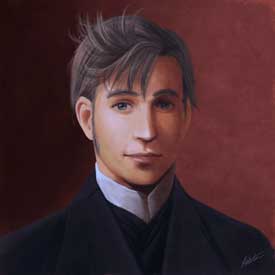 The Phoenix Requiem
By tying creators that submit comic strips to its portal to a contract where their copyrights are automatically transferred to DC Comics, Zuda Comics limits the interactivity and spontaneity of crowdsourcing. Creators will think twice before submitting their best material to a Web site like Zuda Comics, whereas they have no risks with BuzzComix. One can expect that there is more experimentation and more chances taken by creators.
Crowdsourcing is a Web phenomenon that gives the voice and the control to users of media to participate in the generation of original Web comics. It also allows other visitors to vote for the best comic strips found on a Web comics portal and thus offer an unlimited bank of new ideas for the publishers that offer these creative spaces.
Last Updated: January 24, 2022 - 11:00