Comic Book Industry Implosion Redux? Try Again

By Hervé St-Louis
November 11, 2014 - 09:36
My colleague
Philip Schweier penned an article
last week about a debate happening on the Facebook discussion group of the magazine
Back Issue
. Comic book fan
Ian Ascher argued that comic books were at their apex
currently and due for one of those market corrections that decimates the production and distribution of comics. It was a long debate but I disagree with Ascher's premise on several points.
Ascher has a deterministic view that because something happened in the past, it is bound to repeat itself sooner or later. One problem with this view is that he did not argue why it would happen soon as he claims. Why now and not in two years? What metrics is he using, other than tradition and because it happened before to claim that there will be an implosion of comics.
Much of Ascher's arguments, as many in the thread have pointed out, revolve around printed comic books and their distribution in comic book stores. That's a major flaw. I know it sounds like a bandwagon especially in light that I just started releasing a new Web comic, but comics are more than printed comic books sold in stores. Now much of what we recognize and know as comics is in that form today. The comic book store does not have exclusivity on what we call comics. Many creators do not sell their printed comics are in stores. Many of them use a variety of alternate distribution means, often direct that reaches the audiences interested in their work.
Ascher's arguments target the good old comic book by mainstream publishers, like DC Comics, Marvel Comics, Darkhorse Comics, Image Comics and IDW Publishing. It is this model of comic book publishing that he believes is in trouble. The trouble, as I mentioned above is not qualified. Is it buyers' fatigue, lack of good material, pricing, bad distribution and poor availability, lack of paper, lack of good creators? The exact variable leading him to fear a doomsday scenario is unclear.
Much of his argument relies on tradition and a belief that historical precedents and phenomena reoccur in the future. It is as if he is arguing that because there has been a stock market crash in the past and speculation that it is bound to happen. Well, that argument is easy to make. Growth levels cannot remain the same forever. I'm sure this is similar for comics. Yet, a change in growth level does not mean market saturation or crash. For that to happen, there must be a parallel contraction in the buying public.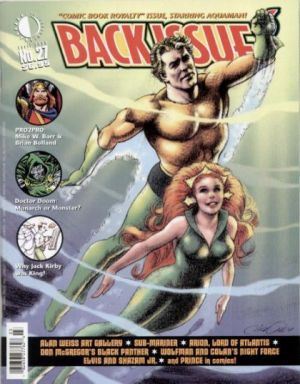 Some of Ascher's arguments rely on the price of comics which at Marvel Comics has reached $5 on some series. Now this is an argument worth exploring. What many vendors like Apple have discovered is that increasing prices may reduce audiences, but it can also increase profitability. Printing and distributing fewer comics but with a bigger margin of profit per item may make sense for Marvel. I'm not saying that this is right. I'm saying that Marvel may have discovered that this strategy is beneficial for itself. The publisher does not seem concerned about this.
As many in that discussion have pointed out, is that comics through other formats such as digital and Web comics are now growing. Their popularity leads to increase sales of printed comics, if you believe in the theory of the long tail. Digital and Web comics can be loss leaders for printed comics. All the creators creating digital and Web comics today will not close shops if Marvel of DC Comics fail tomorrow. Interest in comics will not diminish thanks to its electronic form removing some of the stigma long attached to the medium. It's quite fine to read comics in the privacy of your home and enjoy them online or on a tablet when no one is looking.
Some of the participants in the discussion argued that comics would morph into motion comics or some form of a different medium. This will happen for some of them, but I doubt this will become a norm for all comics. Again, this is a deterministic view of comics. To argue that the nature of the medium will change expression format because of technology is gratuitous. Comic strips have survived quite well in on the Internet even as newspapers fail. They did not have to incorporate widgets to be relevant. Comics fit quite well in the current media ecology based on visuals and social media. How many comic images people borrow and reuse in memes and as avatars? No compromise in format was necessary. Comics are just part of the contents consumed by the public online these days. They don't have to start incorporating sounds and interactive features to remain relevant online. Comics are more than relevant as the kind of contents that online audiences desire.
To assert that comics are doomed or due for a correction, a lot more serious work on the nature of the market needs to happen. Relying on historical conjectures does not inform us much.
Last Updated: March 10, 2022 - 22:00