DC and Marvel Comics Announce Captain Marvel and Thor Crossover - Shazam!
By Hervé St-Louis
November 20, 2012 - 23:26
Tired of not being able to use the name Captain Marvel proper on a comic book cover, DC Comics has found a perfect way to publish a comic book called Captain Marvel by having the Big cheese crossover with Marvel Comics' Thor in a one of a kind inter-company crossover that no fan has been clamouring about. Billy Batson, Captain Marvel will face off Donald Blake in a comic book mini-series to be written by Roy Thomas and drawn by Steve Rude with inks by Butch Guice! The series, a four-parts caper will highlight the return of Thomas to active duty in the comic book world.
Reached out for comments Thomas had this to say "For years I saw parallels that no one else but me and jerry Ordway cared about in Thor and Captain Marvel. I finally get to tell my story of how each is really a human hidden inside a powerful being, before Geoff Johns smells a story he needs to tie back to some obscure continuity scheme and before Warren Ellis tries to write a Miracle Man crossover with Thor."
When asked about what he has been up to the last few years and why he's disappeared from the comic book world's radar, Thomas answered "I never disappeared, they just stopped calling. But I still have a few issues of the Lightning which I wrote with my wife that I can send you if need some review material." About Steve Rude's involvement in the project Thomas had this to say "With Steve, we complete the circle. I was thinking of introducing this new version of Young Samson, which you know, draws on both Thor and Captain Marvel for inspiration, while being a much older mythical character than both. Only Steve Rude can draw Samson like Alex Toth originally designed it."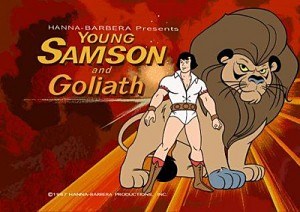 Indeed, a comic book featuring Roy Thomas and Steve Rude with Thor and Captain Marvel is a dream come true. But we still can't figure out what Butch Guice brings to the equation. Reached for comments, Guice said "Well you know, Steve is an amazing comic book artist, but the fans nowadays, they don't connect with his style at all. It's way too clean and too well designed. My job is to add some grit and make it less polished than a regular Dude piece."
As for DC and Marvel Comics, if the experiment is successful, it may reignite a new yearly series of crossovers with some of their biggest hitters. But it's up to fans to make Captain Marvel and Thor Night of Thunder a Success.
Editor's notes: It seems that more than few readers took this satire as real. We thought it was obvious that this was a story crafted in the spirit o the The Onion. This story is is not real. It was written in jest for fun. Don't quote us on it. Just read it and enjoy it.
Last Updated: August 31, 2023 - 08:12