Comics / Comic Reviews / DC Comics
Review: Batwoman #8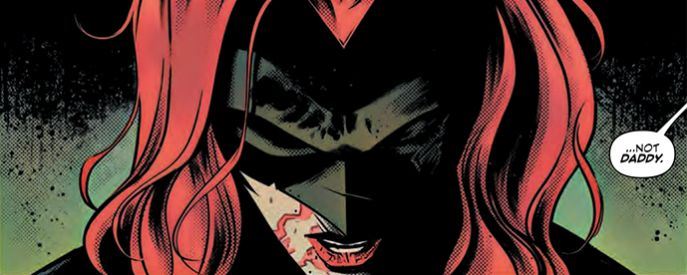 By Philip Schweier
October 31, 2017 - 16:09
Batwoman is held captive by a bioterrorist known as the Needle. One of the Many Arms of Death, she only recently learned the Needle is actually Dr. Jonathan Crane aka the Scarecrow. Using his various fear formulas on her, she struggles against the madness of a prison of her own making.
But thankfully, she is not alone. Also being held in the hidden lab beneath the desert is Colony Prime, a commando once part of Kate Kane's father's unit. The grudgingly form a partnership in a bid to escape, but even if they manage to do so, where would they go? The desert is three weeks in every direction.
The issue is rather disjointed, much like the madness and confusion to which Kate Kane is subjected. I've seen it before: whole issues devoted to the drug-induced nightmares of a person held in captivity. It enables the artist(s) to abandon any rules regarding anatomy and rendering. But such chapters are tiresome, providing a mere interlude in the story.

Thankfully, Bennett is more ambitious than that. This issue of Batwoman departs from some of the character development we've seen recently, in favor of more action and ingenuity. It's refreshing, if the creative team can maintain the momentum of Batwoman kicking ass.
Rating: 8/10
Last Updated: February 5, 2023 - 09:06