Comics / Comic Reviews / DC Comics
Review: Action Comics #983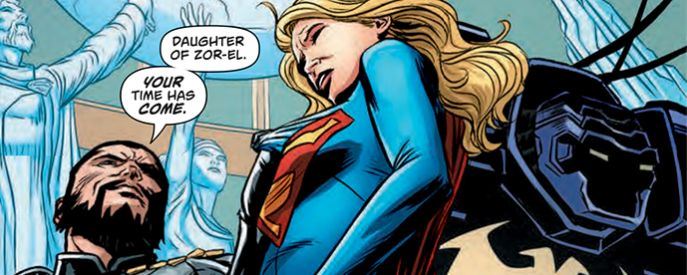 By Philip Schweier
Jul 26, 2017 - 4:37
There is a moment toward the end of the story, in which Superman says, "I still count this as a win." Why well, Zod is gone, and some members of the Superman Revenge Squad are trapped in the Phantom Zone, and he's got his eye-sight back.
It's all (well, mostly) explained logically, though in somewhat of a deus ex machine fashion. Convenient solutions for the issues at hand. Except for Zod's disappearance. I'm not sure where he's gone or why. Or why his son isn't the Christopher Kent we met back in Action Comics #844-851. But that would be one Super-Son too many. With Zod still on the loose, the story didn't really end, so much as it simply stopped.
Overall, I enjoy Dan Jurgens' Superman. He's done well with varying the types of stories he's been telling, rather than feature a simple Villain of the Week.

In addition to the good stories, he's also building off some of the baggage that has accumulated the last 10 years or so. Hopefully that will pay-off in issues to come, laying a firm foundation for a greatly expanded mythos.
While this may fuel the writers' imaginations, I prefer a more streamlined version. But the current Rebirth version is far better than the New 52 mistake.
Rating: 8/10
Support this writer on Patreon
Last Updated: Jun 26, 2018 - 9:28