Will 3D Printing Change Action Figure Collecting?
By Hervé St-Louis
January 11, 2009 - 05:20
In the 1990s, online downloads of music collecting allowed customers to obtain music tracks online at greater flexibility than in the past, when they had to buy entire compact disc albums. Similarly, the downloading of films and has increased recently, due to the increased bandwidth available by the average Internet user. Comic books, have not escaped this trend either. More than before, readers can access comic books through Web comics and digital scans online. One of the few hold outs in the world of digital distribution has always been action figure collecting, but that is about to change.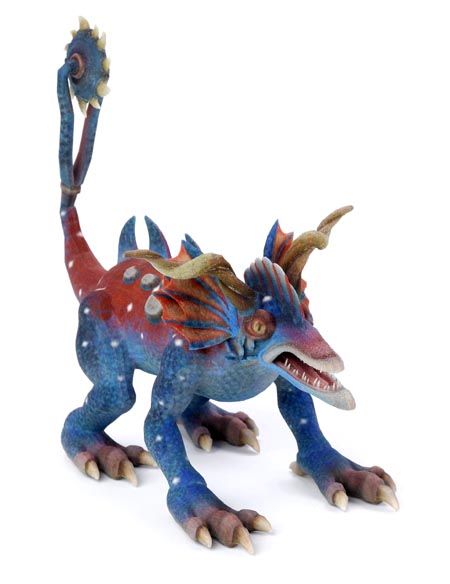 Source: Z Corporation.
Imagine if you could replicate an old action figure that has been sold out for years, thanks to a 3D scan digital file, that would then allow you to use a local 3D printer or use an online service to replicate this old Marvel Legends Ultimate Captain America action figure that you never thought you could get your hand on. Imagine, being able to replace parts of your action figures, or design new ones, from 3D models you purchased online or designed using your trusty 3D software, like Cinema 4D.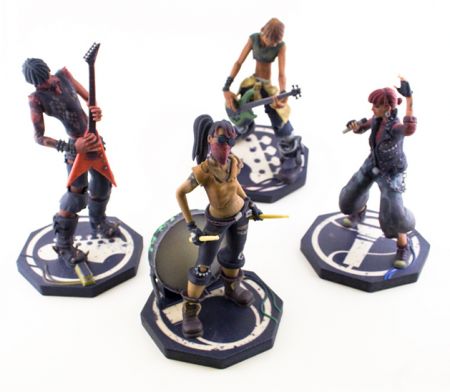 Source: Z Corporation.
In a few years, the technologies of 3D printing and 3D scanning will be available to the public and allow them to change the way they have been collecting action figures. 3D scanning technologies allow the replication of life models through several means. The live models are recreated as 3D models that can be used and modified in 3D software. Toy producer Marvel Toys, used this technology when creating the Lords of the Ring action figure lines based on the looks of the actors starring in the film trilogy. The raw models scanned can then be combined with other digital parts and assembled to create one digital action figure prototype.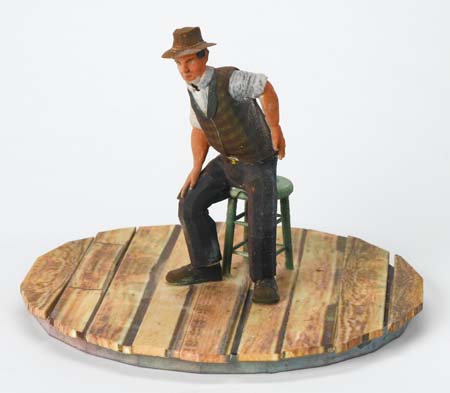 Source: Z Corporation.
But bolder companies generate life models from their 3D models by using 3D printing technologies. Mostly, printers operating much like an inkjet printer, project layers of powders made from materials such as resins, plastics or even corn starch. The resulting model parts can be reassembled manually and metal or softer parts made of rubber or fabrics can be glued to the model. Shoemakers and cell phone manufacturers already use this type of technology to create quick prototypes of products.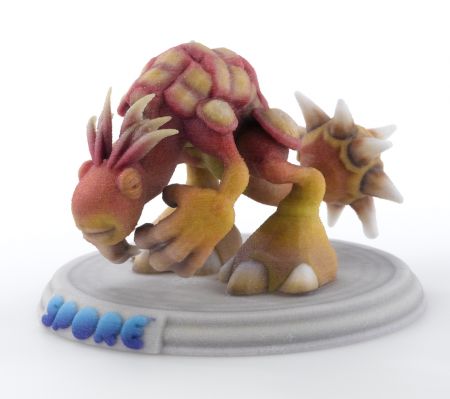 Source: Z Corporation.
As the technologies involved with both 3D scanning and 3D printing improve, the cost of manufacturing the systems decreases. In fact, with 3D printing, spare parts can even be allowed to replace broken parts of the printer! There already exist companies offering the public the opportunity to print models. Some companies already offer the public the opportunity to create custom action figures using 3D cast developed with 3D programs and printed with painted colours for less than $50.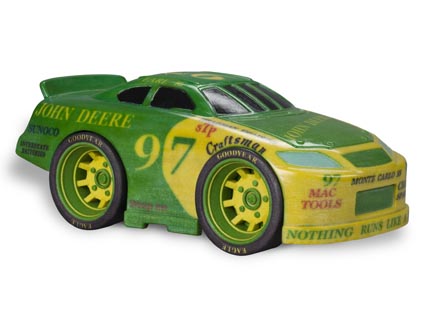 Source: Z Corporation.
What this means for existing toy manufacturers is that their stranglehold on action figure collectors may be near its end. When action figure collectors are offered an opportunity to produce for themselves toys that often are intentionally produced in limited quantities to boost demand, toy makers may find that their existing marketing strategies are becoming obsolete. The entire after market for action figures, as seen in auction sites and retailers artificially increasing the price of models may be affected by giving consumers more power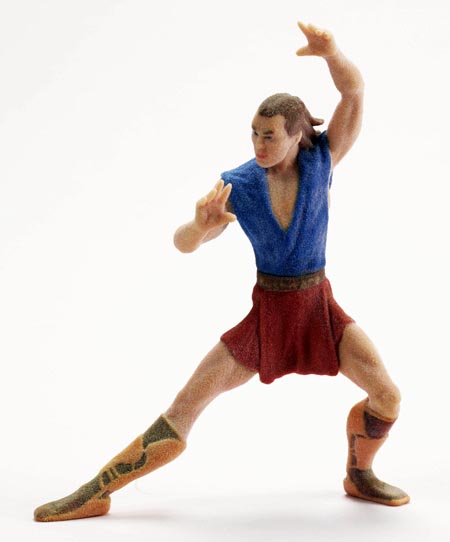 Source: Z Corporation.
It will also create opportunities for budding model creators. Could you imagine creating a Batman action figure or statue based on a cover by Brian Bolland that DC Direct may never have thought of creating? These models could be sold and would probably be pirated. Of course, toy makers and license owners of properties would try to step in and argue that making custom action figures and distributing the 3D model for free is an infringement of their copyrights. This is what the music industry and Hollywood tries to argue when it comes to digital downloads. They will probably try to attack 3D scanning and 3D printing technology manufacturers, as they did with download sites.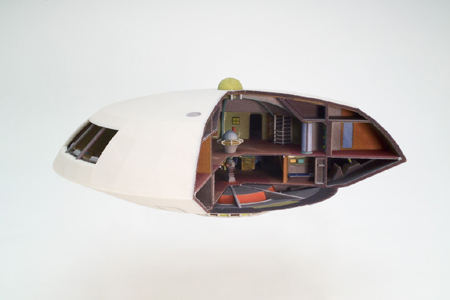 Source: Z Corporation.
However, the genie is about to be released from its bottle, and once it's out, toy manufacturers will have to offer better products at better prices that really match what action figure collectors want. If they are smart, they will spearhead the 3D printing industry themselves, offering limited edition toys to collectors and limiting peg warming action figures.
Last Updated: February 5, 2023 - 09:06