According to the Alberta Wildrose Alliance Only a White Man Can
By Hervé St-Louis
April 18, 2012 - 17:34
I'm Albertan, indulge me. As the province, the richest in Canada draws near to a game-changing election, the front-runners, the Wildrose Alliance of Alberta, a right-wing party is about to supplant the ruling Progressive Conservative dynasty of 42 years currently headed by Premier Alison Redford. Redford is the first woman to ever hold the top job in Alberta. Her main opponent is the Wildrose's Danielle Smith, a former television broadcaster and news anchorwoman whom many have compared to Sarah Palin. This week has been tough for the Wildrose with opponents digging into many of its social conservative candidates' history and two major gaffes that could potentially cost the election or a majority. That is if a majority care about that in Alberta only a white man can, according to the Wildrose.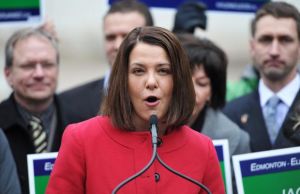 Source: Edmonton Journal
The first gaffe from the Wildrose came on April 15, 2012, where it was discovered that Wildrose candidate and former pastor Allan Hunsperger in June of 2011, blogged to his parish that measures taken by the local Edmonton public school board to protect students and staff from being bullied because of their homosexuality was wrong and that "gays and lesbians that continue to choose to be gay even if born that way would "suffer the rest of eternity in the lake of fire, hell." Holy colourful flaming homos! The pastor quickly removed the post and defended himself by saying the opinions he had expressed were his personal religious views and that he "fully supports equality for all people, and condemn any intolerance based on sexual orientation or any other personal characteristic." I'm not sure I understand the part about condemning sexual intolerance since his initial statement was intolerant towards gay people. Danielle Smith stood by him, invoking free speech rights.
The real gaffe this week that got me really pissed off because it speaks to me like no other issue can is the one of Pastor Ron Leech. On a local Calgary radio show, while commenting about why he was a better candidate than other individuals from other political parties he said "I think as a Caucasian I have an advantage ... When different community leaders such as a Sikh leader or a Muslim leader speaks, they really speak to their own people in many ways. As a Caucasian, I believe that I can speak to all the community."
I'm not Sikh, I'm not Muslim. I'm not even an immigrant, but I am a visible minority in Canada and in Alberta. Since having being caught, Leech has kind of apologized for other people misinterpreting his comments and again Danielle Smith stood by her man. This comment pisses me off because it's an issue that strikes at the core of my existence as a Canadian living in Canada and that affects so many other Canadians of multiple origins. Somehow, because we are not white, because I am not white, I cannot perform my duty within my community. Yes, that's what Leech said. Only a white guy can represent politically all people in a community. Only a white person can be a doctor, only a white person can be the prime minister of Canada. Only a white person can be trusted with specific duties. Only a white person can have a view that encompasses the needs of a multicultural community. Non-whites just cannot rise to the challenge. All they do is cater to their clans, their people. They have no insights or interests in being of service to others that are of different creed. Only a white man knows best.
Every day, I wake up and I fight structural racism. I have to work twice as hard as any white man every fucking day to even get a hint of recognition for the work I do. Often when I apply for a job, and they see me in person, because I'm not white, the dices are rolled against me by default. Somehow, people may assume that I'm dumber, slower, that because my first language is French (which is an official language in Canada) that my mastery of English is deficient and that I don't understand the language well, even if I've done all schooling beyond high school in English. I have to work that fucking harder to prove to people who think they know what to expect of me, because of my skin colour, that I am not just good enough, but better than any other white candidate that often has less education, less experience and less drive to work hard than I do.
Over the years, I've proven many people wrong. It's what I do. And those people who initially didn't believe in me have later come around and appreciated me to full extent of my capabilities and stopped seeing me as a stereotypical black guy. But guys like Ron Leech, they make all my work and the work of so many Canadians trying so hard to make a living and contribute to Alberta useless. We are not gentile, therefore we can't possibly perform our jobs right.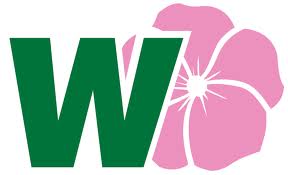 And Danielle Smith who will probably be the next premier of Alberta thinks not condemning and standing behind her candidates, is the right thing to do in the fucking name of free speech. In Canadian law the right of one person ends where the right of another starts. By saying that I and many other Albertans are unfit to serve in public office and by extension in any other job, my right to at least have an opportunity to contribute to Alberta is denied. While she defends their right to say racists and bigoted things, she has not come forward and defended the rights of non-whites to work or even the rights of kids in schools to not being bullied for being gay. These rights don't have the same value, the same importance. The right of a few out of touch pastors to say idiotic things is more important to Danielle Smith than the right to just be and just occupy any type of work or public office.
Danielle Smith needs to clearly and unequivocally apologize to Canadians for the behaviour of her two Wildrose candidates before the April 23 election.
Update April 24 2012
Danielle Smith never offered an apology and was seriously criticized by many pundits and Albertans because of that. Her refusal to condemn bigotry and racism may have cost her her bid to become the next premier of Alberta. On April 23 2012, the ruling Progressive Conservatives, led by Premier Alison Redford won 62 of the 87 seats of the Alberta Legislature against 17 for the Wildrose. Clearly, Albertans rejected bigotry and racism.
Last Updated: June 23, 2021 - 00:29