DARK HORSE COMICS CELEBRATING 20 YEARS: 1986 - 2006
By The Editor
June 7, 2006 - 12:06
Dark Horse Comics Celebrating 20 Years: 1986 - 2006


The adventure, the mystery, and intrigue of Rex Mundi finds a new home in the Dark Horse Horror Line. A quest for the Holy Grail or a murder mystery? The bold, critically acclaimed series joins the Dark Horse horror line! In a Europe where the Catholic Church dominates and sorcery determines political power, Master Physician Julien Saunière must infiltrate a mysterious cult with a thousand-year-old secret that calls into question the root of all power in Europe, as well as the origins of Christianity itself! In this issue, the Duke of Lorraine's plans have come to fruition—he's pushed Europe into war, and the French monarchy is in tatters. Lorraine will try to seize the crown by force, but will he survive the coup? Meanwhile, Julien, locked in the dungeon of the Holy Inquisition, faces death and torture. Featuring a cover by J. H. Williams III, artist of Desolation Jones, Seven Soldiers of Victory, and Promethea!
Praise for Rex Mundi:
• "What started as a simple murder mystery quickly grew into perhaps the smartest and most thought-provoking political thriller comics readers currently have available to them." —BrokenFrontier.com
• "Rex Mundi doesn't play it safe, rewarding the reader with a genuine mystery to be solved that has equally high stakes for anyone daring to venture too close." —iComics.com Rex Mundi #1 features story by Arvid Nelson, art by Juan Ferreyra, and cover art by JH. Williams III. It arrives on sale on August 16 with a cover price of $2.99.
Rex Mundi Volume 3: The Lost Kings chills readers to the bone in a fantastical literary adventure.
In a Paris where magic is real and the Catholic Church never lost its political power, one man's quest to solve a murder may lead him to the Holy Grail itself!
Doctor Julien Saunière continues his investigation into the theft of a mysterious medieval scroll, only dimly aware of the forces tugging him to the doorstep of the powerful Duke of Lorraine. Lorraine wants to provoke a massive, globe-spanning war that will soak the world in blood—but why? The answer to that question, a deadly confrontation in the ancient catacombs beneath Paris, and a blasphemous revelation about Judas, Christ's betrayer, all await Julien in this volume of the critically acclaimed series Rex Mundi!
Rex Mundi Volume 3: The Lost Kings features story by Arvid Nelson, art by Juan Ferreyra, cover art by JH. Williams III, pencils by Eric Johnson, and coloring by Jeromy Cox and Jim Di Bartolo. It arrives on sale September 13 with a retail price of $16.95.
Dark Horse manhwa explodes on the scene with Banya!
With a worldwide war raging between humans and monsters, the young deliverymen of the Gaya Desert Post Office do not pledge allegiance to any country or king. They are banded together by a pledge to deliver. "Fast. Precise. Secure." Banya, the craziest and craftiest of the bunch, will stop at nothing to get a job done. Known as the "Explosive Delivery Man" for his risk taking, bold resolve, and impeccable record, Banya agrees to complete a wounded soldier's mission to transport a parcel of great importance—not knowing what dangers lie in store for him and his friends! As their arduous journey begins, Banya promises, "There isn't a delivery I can't make. I always deliver."
Kim Young-Oh's fantastical world is filled with unique monsters, vicious swordplay, and a dash of hotfooted humor. This series, a top ten selling title in Korea, is presented in its original Korean format and translated by the mother/son team of Anna Kirk and Derek Kirk Kim!
Banya: The Explosive Delivery Man features story and art by Kim Young-Oh. It arrives on sale September 20 with a retail price of $12.95.
All-new Bride of Frankenstein novel lets us into her patched-up past
Attempting to create life through dreadful experiments, Henry Frankenstein and Dr. Pretorius instead created unspeakable horror: two misshapen monsters, a brutish male and his female mate, stitched together from the bodies of cadavers. Crafted to be the monster's bride—an undead Eve to an equally accursed Adam—the female creature was destroyed mere minutes after taking her first breath—or was she?
This new novel by critically acclaimed writer Elizabeth Hand reinterprets the memorable characters from Universal Studios' classic 1935 film for a new generation of horror fans. Detailing the bride of Frankenstein's secret history, from the shadows of forgotten laboratories to the streets of Weimar Germany, Hand creates a richly atmospheric tale of horror, mystery, and tragedy as chilling as the creature herself.
Praise for author's previous work:
"One of the most sheerly impressive . . . overwhelmingly beautiful books I have read in a long time. . . . [Elizabeth Hand] has written the best book of her generation."
— Peter Straub, author of Ghost Story One of fantastical fiction's most highly regarded writers, Hand is the recipient of the Nebula Award, two World Fantasy Awards, and a Washington Post Notable Book of the Year honor.
The Bride of Frankenstein Volume 1: Pandora's Bride features story by Elizabeth Hand. It arrives on sale September 13 with a retail price of $6.99.
Chickenhare is a hilarious all-ages romp—fun and exciting for kids, but edgy enough for adults!
He's a chicken! He's a hare! He's Chickenhare! And he's your new favorite comic book character, whether you know it or not!
As night falls on a frozen landscape, Chickenhare and his turtle friend Abe find themselves on their way to be sold to Klaus—an insane taxidermist with a penchant for unique animals and enough emotional baggage to go on a very long vacation.
With the help of two mysterious new companions, our fuzzy, feathered, and amphibious heroes endeavor to escape their dire fate. But they soon discover that might not be so easy when they get caught up in an adventure that could bring Klaus's villainy to an end for good . . . or they all might die.
Whatever happens, Chickenhare is sure to charm, scare, and delight readers young and old alike!
Recommended for fans of Bone, Usagi Yojimbo, and Sock Monkey!
Chickenhare: House of Klaus features art and story by Chris Grine. It arrives on sale September 27 with a retail price of $9.95.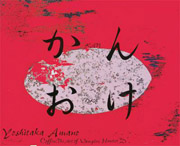 Yoshitaka Amano fans rejoice—Coffin: The Art of Vampire Hunter D has arrived! For over twenty years, the character Vampire Hunter D has haunted the imaginations of people around the world, his image forever etched in the mind's eye through the dazzling artwork of Yoshitaka Amano. As the original novels appear in English for the first time, American readers are clamoring for a more extensive look at this singular creation. Coffin obliges. This gorgeous retrospective embraces the full scope of Amano's work with the character: in the novels, as inspiration for the animators of the two theatrical films, rare paintings, and illustrations created for release as limited-edition prints. Amano's illustrations for Neil Gaiman's Sandman series and Greg Rucka's Elektra and Wolverine: The Redeemer won him legions of new fans. The definitive Vampire Hunter D art book boasts 113 black-and-white illustrations and 72 amazing color images, as well as an original Vampire Hunter D short story by creator Hideyuki Kikuchi, available nowhere else! Coffin: The Art of Vampire Hunter D features story and art by Yoshitaka Amano. It arrives on sale September 13 with a retail price of $39.95.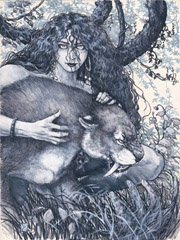 From darkest corners of the streets London comes Neil Gaiman's The Facts in the Case of the Departure of Miss Finch Come in out of cold and hear the strange and terrible tale of Miss Finch, an exacting woman befallen by mystery and abduction deep under the streets of London! New York Times best-selling author Neil Gaiman delivers another stunning hardcover graphic novel with longtime collaborator Michael Zulli (Creatures of the Night, The Sandman). This is the first comics adaptation of his popular story The Facts in the Case of the Departure of Miss Finch, which originally saw print only in the U.K. edition of Gaiman's award-winning work Smoke and Mirrors: Short Fictions and Illusions. This story was recently interpreted for his Speaking in Tongues CD. The Facts in the Case of the Departure of Miss Finch is a "mostly true story" that combines the author's trademark magic realism with Zulli's sumptuous paintings, and has been newly rewritten for this hardcover. Join a group of friends, with the stern Miss Finch in tow, as they enter musty caverns for a subterranean circus spectacle called "The Theatre of Night's Dreaming." Come inside out of the pounding rain and witness this strange world of vampires, ringmasters, illusions, and the Cabinet of Wishes Fulfill'd.
The latest hardcover from New York Times best-selling author Neil Gaiman (Anansi Boys and The Sandman: Endless Nights), one of the world's best-loved comics writers! The Facts in the Case of the Departure of Miss Finch features story by Neil Gaiman and art by Michael Zulli. It arrives on sale October 25 with a retail price of $13.95.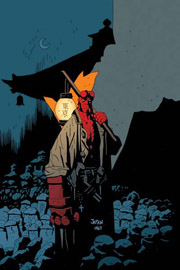 The mind of Mike Mignola is unlocked with The Definitive Hellboy Companion. Written by Stephen Weiner (The Will Eisner Companion) and Jason Hall (Beware the Creeper; Trigger; Detective Comics) and densely illustrated with classic images from the comics as well as a handful of new drawings from Mignola, this volume offers thorough documentation of the Hellboy universe, compiling the many complex pieces that make up the life of the World's Greatest Paranormal Investigator into an easily understandable format. From Abe Sapien to the secret origin of the world, this complete compendium is every hardcore Hellboy fan's key to the mind of Mike Mignola, and the ultimate introduction for anyone looking to begin their journey in the weird and wondrous world he has created. The Hellboy Companion features story by Stephen Weiner and Jason Hall and art by Mike Mignola. It arrives on sale September 13 with a retail price of $14.95.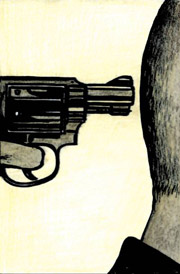 V for Vendetta co-creator packs a punch with latest creation: Kickback!
Hot on the heels of the successful theatrical release of V for Vendetta, comes a new graphic novel from one of its co-creators. Joe Canelli is a crooked cop working in a corrupt police force, haunted by nightmares of powerlessness. After his partner is brutally murdered and he's betrayed by his colleagues, it appears that Joe's nightmares are coming true. With his back against the wall there's only one thing he can do—turn against the criminal network that he once embraced. Kickback features story and art by David Lloyd. It arrives on sale August 16 with a retail price of $12.95.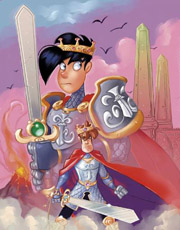 Online Penny Arcade strips collected in Penny Arcade: The Warsun Prophecies! So it was written, so it shall be. The coming foretold, sealed into the hands of fate by the lips of the prophets from another time. The mystery is revealed and the great plan will now come to its fruition! Its number shall be three. From the far horizons, across the deepest reaches of the ethereal gulf, the thunderous echo of its name shall be heard! PENNY ARCADE! Penny Arcade, the most powerful webcomic in the universe, returns! The third volume of this cultural and supernatural phenomenon, The Warsun Prophecies, brings you every Penny Arcade strip published online in 2002 A.D., encased with the dark secrets of the mad prophets known as Gabe and Tycho. Behold! It has been foretold! Penny Arcade Volume 3: The Warsun Prophecies features story by Jerry Holkins and art by Mike Krahulik. It arrives on sale on October 25 with a retail price of $12.95.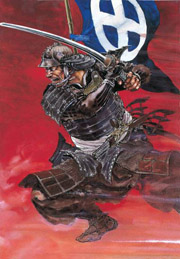 Hiroshi Hirata releases his first work in English in twenty-five years with Satsuma Gishiden Volume 1! Controversial, tough, angry, highly skilled, and lost in a time of peace, the characters of Satsuma Gishiden tell a quasi-historical tale of social caste and brutal reprisal. Readers with a taste for Kazuo Koike's gritty Lone Wolf and Cub will go nuts for master gekiga artist Hiroshi Hirata's tome of samurai struggle. Hirata's art and calligraphy leap off the page during scenes of action, only to unfold upon a full bleed that looks like a fine plate print. It's art at its most expressive, accentuating the classic stoic samurai characters you've come to know, only with a little more true society thrown in to help the reader understand what it was really like to be a warrior without a war.
Satsuma Gishiden Volume 1 features story and art by Hiroshi Hirata. It arrives on sale September 20 with a retail price of $14.95.
Long out of print Empire's End collected in Star Wars: Dark Empire II 2nd edition TPB .One of the most influential tales in the history of Star Wars, Dark Empire II gets a brand new edition that includes Empire's End in the same volume for the first time! With the Empire in retreat, Luke Skywalker undertakes a quest to rebuild the Jedi. Yet he has spent time as the Emperor's thrall, and the taint of the Dark Side still lurks in his mind. When Palpatine unveils an insidious plan to conquer the galaxy using Han and Leia's own children, will Luke be able to stop his one-time master? Luke and Lando, Han and Leia, Threepio and Boba Fett—the gang's all here in one of the most important stories of their lives!
Star Wars: Dark Empire II features story by Tom Veitch and art by Cam Kennedy and Jim Baikie. It arrives on sale September 13 with a retail price of $19.95.
School is finally cool again with Style School Volume 1
Japan's leading manga illustration instructional guide (titled SS Magazine in Japan) comes to America! Learn the techniques of Japan's top manga and anime artists in Style School, showing step-by-step methods to help today's up-and-coming illustrators master the use of pen, brush, paint, marker, screen tones, computer modeling, and other tricks of the trade. Gain insight into the weapons of choice of today's top creators, especially those brands and tools that are so hard to find outside Japan. See for the first time the eye-popping art of tomorrow's manga and anime stars, with page after gorgeous page of spectacular visual imagination. And find out how to submit your work to be considered for publication in upcoming issues of SS Magazine in Japan!
Style School features art from Japan's future stars of anime and manga. It arrives on sale October 25 and will retail for $14.95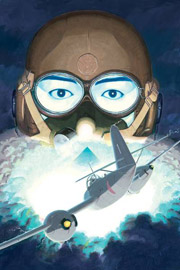 Dark Horse presents Seiho Takizawa's work for the first time in English with Who Fighter with Heart of Darkness! The first story in this anthology, "Who Fighter," is a play on the legendary "Foo Fighters," the nickname given to the mysterious, UFO-like fireballs that were sighted by World War II pilots. An ace Japanese pilot manages to shoot one of the fireballs down . . . or does he? As ominous signs and visions begin to follow in his steps, the bewildered pilot wonders if he's lost not only his memory of the incident–but also his very mind! The second story, "Heart of Darkness," is Takizawa's unique take on the Joseph Conrad novel that inspired the film Apocalypse Now. A Japanese war hero, Colonel Kurutsu, has gone rogue, setting up his own private kingdom deep upriver in the jungles of Burma. A young captain, sent to execute Kurutsu, finds that the true reasons for the Colonel's "desertion" are very different from what he was told. Finally, a short piece, "Tanks," closes out the collection with a surreal voyage through one hundred years of armored vehicle battles! Who Fighter with Heart of Darkness features story and art by Seiho Takizawa. It arrives on sale October 11 with a retail price of $11.95.
Last Updated: June 23, 2021 - 00:29