VIZ Media Opens 2016 with "Honey So Sweet"
By The Editor
December 11, 2015 - 22:43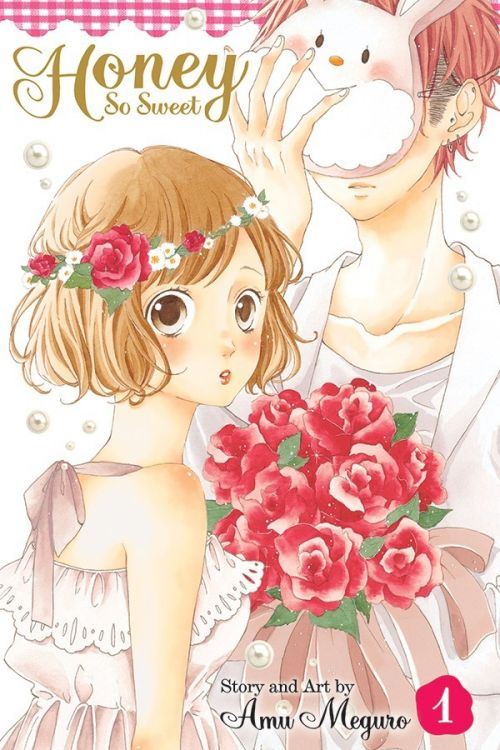 Honey So Sweet Volume 1 cover image
VIZ MEDIA OPENS 2016 WITH THE LAUNCH OF SHOJO MANGA SERIES HONEY SO SWEET
An Act Of Kindness From Her Past Leads To An Unlikely Romance Between A Nice Girl And Her High School's Most Notorious Delinquent
VIZ Media, LLC (VIZ Media), the largest distributor and licensor of manga and anime in North America, delivers its first shojo series of the year with the launch of HONEY SO SWEET on January 5th.
Manga creator Amu Meguro delivers an endearing romantic comedy about an unlikely relationship that blossoms between a pair of seemingly mismatched high school students. HONEY SO SWEET is her first title to be published in English.
The series is rated 'T' for Teen and will be published in print under the Shojo Beat imprint with an MSRP of $9.99 U.S. / $12.99 CAN. HONEY SO SWEET also launches digitally on January 5th via VIZManga.com and the VIZ Manga App, as well as from the Nook, Kobo, Kindle, iBooks, comiXology, and GooglePlay stores. New volumes will be released on a quarterly basis.
Little did Nao Kogure realize that back in middle school when she left an umbrella and a box of bandages in the rain for injured delinquent Taiga Onise she would meet him again in high school. Nao wants nothing to do with the gruff and frightening Taiga, but he suddenly presents her with a huge bouquet of flowers and asks her to date him – with marriage in mind! Is Taiga really so scary, or is he a sweetheart in disguise?
"Enchanting, fanciful artwork and an endearing ensemble cast make HONEY SO SWEET a special new series for our readers," says Nancy Thistlethwaite, Senior Editor. "Amu Meguro is a talented new force on the shojo manga scene and fans will not want to miss the debut of this heartwarming romance."
Newcomer Amu Meguro debuted with her one-shot manga, A Kiss for a Bright Red Apple. HONEY SO SWEET is her current series and runs in the Japanese shojo manga magazine Bessatsu Margaret.
For additional information on HONEY SO SWEET or other manga titles published by VIZ Media, please visit www.VIZ.com.
Last Updated: August 31, 2023 - 08:12