VIZ Media Announces Arina Tanemura's "Idol Dreams"
By The Editor
October 21, 2015 - 23:50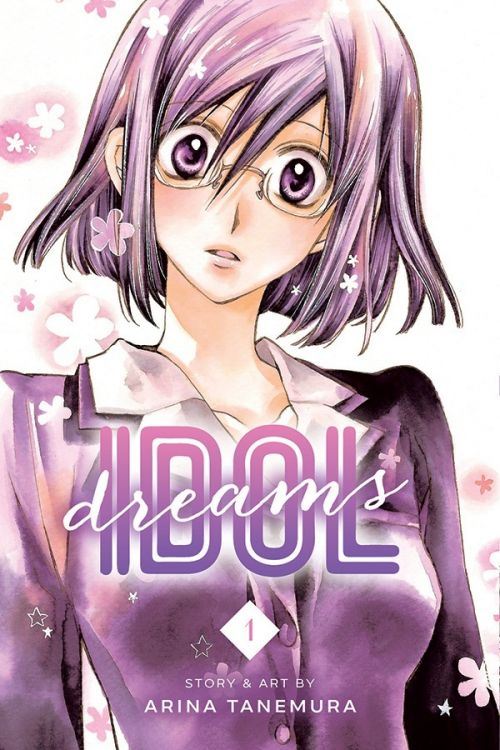 Idol Dreams Volume 1 cover image
VIZ MEDIA LAUNCHES FAMED SHOJO MANGA CREATOR ARINA TANEMURA'S NEW SERIES IDOL DREAMS
An Ordinary Office Worker Gets A Shot At Stardom In An Unexpected Way In The New Manga Series By The Creator Of FULL MOON And THE GENTLEMEN'S ALLIANCE †

VIZ Media, LLC (VIZ Media), the largest distributor and licensor of manga and anime in North America, brings Arina Tanemura's newest manga (graphic novel) series to fans and readers with the launch of IDOL DREAMS on November 3rd.
IDOL DREAMS is rated 'T' for Teens and will be published in print under the Shojo Beat imprint with an MSRP of $9.99 U.S. / $12.99 CAN. The series also launches digitally on November 3rd via VIZManga.com and the VIZ Manga App, as well as from the Nook, Kobo, Kindle, iBooks, comiXology, and GooglePlay stores.
Shojo manga creator Arina Tanemura has drawn wide acclaim for her prior works, which include FULL MOON, THE GENTLEMEN'S ALLIANCE †, and SAKURA HIME: THE LEGEND OF PRINCESS SAKURA (all available from VIZ Media). In IDOL DREAMS, a career woman radically transforms her physical appearance into her teenage self with the aid of an experimental drug to seize the missed chances of her youth. VIZ Media will publish future volumes of the series, which is continuing in Japan, on a quarterly basis.
At age 31, office worker Chikage Deguchi feels she missed her chances at love and success. When word gets out that she's a virgin, Chikage is humiliated and wishes she could turn back time to when she was still young and popular. She takes an experimental drug that changes her appearance back to when she was 15. Now Chikage is determined to pursue everything she missed out on all those years ago – including becoming a star!
"Arina Tanemura has enthralled manga readers across North America with her unique stories, memorable characters and beautiful artwork. IDOL DREAMS is sure to delight new and existing fans alike," says Nancy Thistlethwaite, Senior Editor. "This is Tanemura's first series featuring an adult heroine. Will Chikage choose youth and stardom, or will she embark on a romance as her 31-year-old self with an old friend? Find out in Idol Dreams!"
Manga creator Arina Tanemura began her manga career in 1996 when her short stories debuted in Ribon magazine. She gained fame with the 1997 publication of I•O•N, and ever since her debut Tanemura has been a major force in shojo manga with popular series such as PHANTOM THIEF JEANNE, TIME STRANGER KYOKO, FULL MOON, SAKURA HIME: THE LEGEND OF PRINCESS SAKURA and THE GENTLEMEN'S ALLIANCE †. Both PHANTOM THIEF JEANNE and FULL MOON were adapted into popular anime TV series. I•O•N, TIME STRANGER KYOKO, FULL MOON, SAKURA HIME: THE LEGEND OF PRINCESS SAKURA, PHANTOM THIEF JEANNE and THE GENTLEMEN'S ALLIANCE † are published in English by VIZ Media.
For more information on IDOL DREAMS or other manga titles published by VIZ Media, please visit www.VIZ.com.
Last Updated: August 31, 2023 - 08:12