VIZ Media Revives Yu-Gi-Oh Card Promotion
By The Editor
March 9, 2014 - 19:16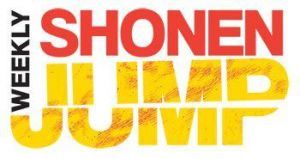 Weekly Shonen Jump logo
VIZ MEDIA BRINGS BACK POPULAR YU-GI-OH! COLLECTABLE CARD PROMOTION FOR WEEKLY SHONEN JUMP MEMBERS
The World's Leading Digital Manga Magazine Offers Limited Time Special For Fans That Renew Or Sign Up For A New Annual Subscription
VIZ Media, LLC (VIZ Media), the largest publisher, distributor and licensor of manga and anime in North America, offers something special to YU-GI-OH! fans, manga readers and WEEKLY SHONEN JUMP subscribers. For a very limited time – until March 31st only – WEEKLY SHONEN JUMP brings back its popular 3-Card Annual Membership Promotion.
For the remainder of the month, fans that sign up for a new annual membership to VIZ Media's popular weekly digital serial anthology or renew their current subscription will receive a special bonus premium in the form of 3 randomly selected YU-GI-OH! collectible trading cards. This is in addition to 4 exclusive YU-GI-OH! collectible trading cards that annual members already receive with each new paid subscription. Visit http://shonenjump.viz.com to renew or sign up for an annual membership today for only $25.99 and can claim 3 additional trading cards by entering the promo code, "YUGIOHPROMO," in the checkout section. Limit one promo per customer; while supplies last.
Subscribers will each receive 3 bonus previously released YU-GI-OH! trading cards randomly selected from a collection that includes BLAST SPHERE, CYBER ELTANIN, ENDLESS DECAY, JUDGEMENT OF THE PHARAOH, NUMBER 30: ACID GOLEM OF DESTRUCTION, MALEFIC TRUTH DRAGON, MEKLORD EMPEROR GRANEL, RELIEVE MONSTER, and the UNITY card.
"This promotion is a wonderful incentive for fans to dive into WEEKLY SHONEN JUMP and check out all of the great manga series we feature digitally with simultaneous U.S./Japanese release and also get an array of fun collectables and bonus premiums that come with each annual membership," says Andy Nakatani, Editor-in-Chief, WEEKLY SHONEN JUMP. "Don't miss this special opportunity to receive 3 additional YU-GI-OH! cards, along with the 4 that already come with every annual membership, that will add power and prestige to a player's deck!"
WEEKLY SHONEN JUMP is VIZ Media's renowned weekly digital serial anthology that features the synchronized latest chapters of a variety of popular manga series debuting on the same day as the Japanese Weekly Shonen Jump magazine counterpart. Subscribers can access issues via VIZManga.com, the VIZ Manga App, or with the Apple iPad Newsstand App. Exclusive 1 Year Memberships are available for only $25.99 and include 48 weekly digital issues as well as special premiums including 4 Yu-Gi-Oh! Collectable Trading Cards, rare one-shot manga releases, digital-only promotions, and access to additional subscriber-only content including creator interviews and insightful promo videos.
Current WEEKLY SHONEN JUMP issues feature the latest chapters of many of the world's most popular series such as ALL YOU NEED IS KILL, BLEACH, NARUTO, NISEKOI, ONE PIECE, TORIKO, SERAPH OF THE END and WORLD TRIGGER. Monthly series such as BLUE EXORCIST and YU-GI-OH! ZEXAL debut on the closest Monday after the Japanese release. Also serialized in the anthology is fan favorite ONE-PUNCH MAN, and the most recent addition to the magazine, STEALTH SYMPHONY. More information on WEEKLY SHONEN JUMP is available at: http://shonenjump.viz.com.
For more information on WEEKLY SHONEN JUMP and exclusive subscriber offers, please visit shonenjump.viz.com.
For more information on VIZ Media manga titles, please visit www.VIZ.com.
Last Updated: August 31, 2023 - 08:12