Viper Comics Announces Dummy's Guide Covers
By The Editor
February 26, 2008 - 04:49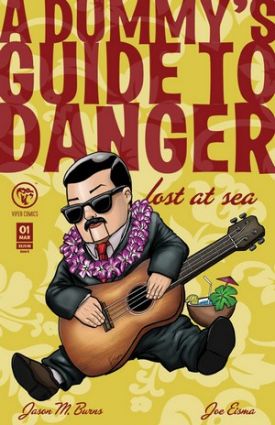 Dummy v.2 #1 cover B
A Dummy's Guide to Danger: Lost at Sea Receives Exclusive Cover Treatment
With the sequel to the critically acclaimed series A Dummy's Guide to Danger set to sail away this March, Viper Comics is pleased to announce they are printing a series of exclusive covers to coincide with the release of the first issue.
First up is a limited edition Boston Red Sox cover printed exclusively for Double Midnight Comics & Collectibles based in Manchester, New Hampshire. Featuring Mr. Bloomberg in an "I Love Papi" t-shirt, the special Boston issue is limited to 200 copies.
The second limited edition cover comes directly from the publisher and will carry throughout the entire four issue mini series. Coined the Selleck Variants, the alternative covers will resemble the originals with only one small difference… Each character featured on the four covers will don his or her mustaches.
The Selleck Variants will be limited to 200 copies each.
Created and written by Jason M. Burns (The Expendable One, The Sleepy Truth) with art by Joe Eisma, A Dummy's Guide to Danger: Lost at Sea picks up where the first series left off. After surviving the maniacal onslaught of The Flesh Collector, private investigator Alan Sirois and his paraplegic ventriloquist dummy partner, Mr. Bloomberg, return in this action filled and humor laced sequel that finds the mismatched duo aboard a mystery cruise where a real mystery has started to unfold.
A Dummy's Guide to Danger: Lost at Sea issue 1 will ship to stores in mid March.
For more information on Double Midnight Comics and how to purchase a copy of the Boston Variant, visit www.dmcomics.com.
For more information on A Dummy's Guide to Danger and how to purchase a copy of the Selleck Variants, visit www.vipercomics.com.
A Dummy's Guide to Danger: Lost at Sea
4-Issue Mini
32 Pages/Color/$3.25
Diamond Previews: FEB08 4094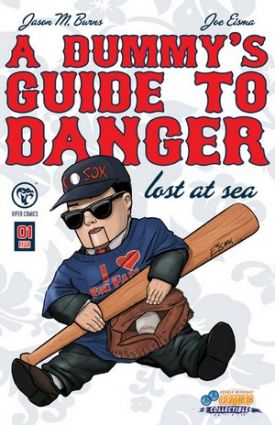 Dummy v.2 #1 cover C
Last Updated: September 6, 2021 - 08:15