The Story of Saiunkoku: Volume 5
By Leroy Douresseaux
October 30, 2011 - 19:29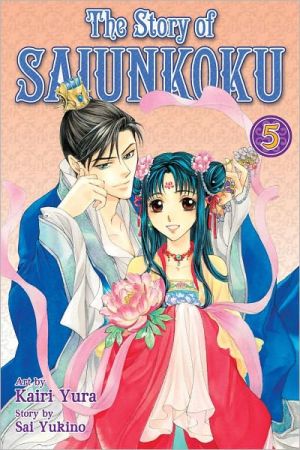 The Story of Saiunkoku Volume 5 cover image is courtesy of barnesandnoble.com.
Rated "T" for Teen
Shurei Hong was noble born, but her family was destitute. She wanted to become a civil servant at the imperial court, but could not because women are barred from holding office. Shurei became "Lady Shurei," a tutor at the imperial court of Saiunkoku (a fictional empire). She also became the "Noble Consort" to Ryuki Shi, the young emperor who refused to take command. She taught a young emperor to rule; now, the next chapter of her life continues.
The Story of Saiunkoku, Vol. 5 begins with Shurei very ill after falling into icy waters. Now, a group of indulgent men, including relatives and friends, ineptly try to make her better. Next, the province is filled with people hoping to take the imperial civil exam. Shurei meets fellow test taker, Eigetsu, and both of them have an underworld adventure centered in the brothel, Kogaro.
THE LOWDOWN: I like The Story of Saiunkoku because it reminds me of shojo manga like Tail of the Moon and Fushigi Yugi, and I am a fan of Tail of the Moon. I enjoy the romance, the courtly intrigue, the doe-eyed heroine, and the pretty boy heroes, but the story is rather light-hearted.
Written by Sai Yukino (and based on her light novels) and drawn by Kairi Yura, The Story of Saiunkoku rarely moves into edgier subplots, except for family dysfunction. The series really gets intense during assassination storylines, as a few of the characters are closet assassins. This is a beautifully drawn series, but it could use more beautiful court violence.
POSSIBLE AUDIENCE: Readers who enjoy shojo historical fiction and romance will like The Story of Saiunkoku.
B+
Last Updated: August 31, 2023 - 08:12