The Story of Saiunkoku: Volume 3
By Leroy Douresseaux
May 19, 2011 - 07:32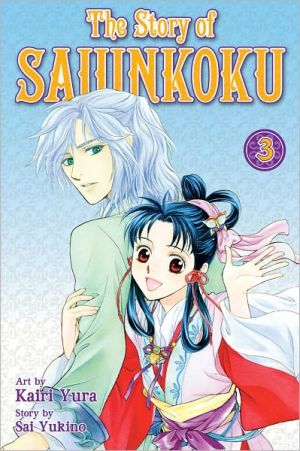 The Story of Saiunkoku Volume 3 cover image is courtesy of barnesandnoble.com.
Rated "T" for Teen
Although she was of noble birth, Shurei Hong was destitute. Although she wanted to become a civil servant at the imperial court, she could not because women are barred from holding office. So Shurei became "Lady Shurei," a tutor at the imperial court of Saiunkoku and the "Noble Consort" of Ryuki Shi, the young emperor who refuses to take command. She is determined to teach him how to govern.
She instilled Ryuki with the will to rule, so as The Story of Saiunkoku, Vol. 3 begins, Shurei is home again. Ryuki misses her and keeps sending inappropriate gifts to Shurei as "Anonymous." However, the palace is soon once again in need, and Shurei begins a temporary position at the Ministry of Treasury. Because women aren't allowed to hold such posts, she must pretend to be a boy – Treasury page Shu Hong.
THE LOWDOWN: I give The Story of Saiunkoku high marks because I like manga series like it. That would be beautifully drawn, shojo historical fiction, whether it is played straight (Kaze Hikaru) or fantastic (Tail of the Moon or Fushigi Yugi). The romance, the courtly intrigue, the doe-eyed heroine, and the pretty boy heroes please me, and the gorgeous superbly drawn stories make it even harder for me to resist a return trip to Saiunkoku.
POSSIBLE AUDIENCE: Readers who enjoy shojo historical fiction and romance will like The Story of Saiunkoku.
A-
Last Updated: August 31, 2023 - 08:12