The Story of Saiunkoku: Volume 2
By Leroy Douresseaux
January 27, 2011 - 10:19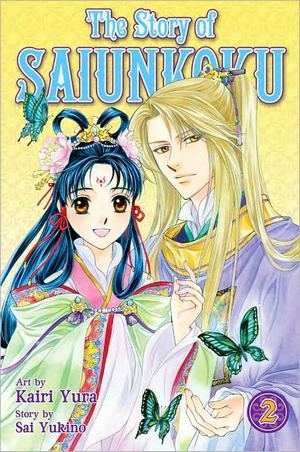 The Story of Saiunkoku Volume 2 cover image is courtesy of barnesandnoble.com.
Rated "T" for Teen
Shurei Hong is of noble birth, but she is destitute. She becomes "Lady Shurei," a tutor at the imperial court of Saiunkoku. She also becomes the "Noble Consort" of Ryuki Shi, the young emperor who refuses to take command.
In The Story of Saiunkoku, Vol. 2, Shurei learns that Ryuki is not the idiot he pretends to be, which enrages her. However, the court is thrown into chaos when Shurei is kidnapped in what seems to be a coup attempt, but is this really what it seems? These events cause the return of two important characters, the legendary "Black Wolf" and a relative of Ryuki's.
THE LOWDOWN: Part historical fiction and part courtly romance, The Story of Saiunkoku will please readers of palace intrigue. However, this manga from artist Kairi Yura and writer Sai Yukino is more than it seems. It sometimes comes across as a romantic comedy featuring a bickering couple and, at other times, is like a moving drama about the ties that bind family and close friends. The beautiful art, which is similar in style to that of Tail of the Moon, is perfect for a series that emphasizes lavish costumes and regal settings.
POSSIBLE AUDIENCE: Readers who enjoy shojo historical fiction and romance will like The Story of Saiunkoku.
B+
Last Updated: August 31, 2023 - 08:12