Sakura Hime: The Legend of Princess Sakura Volume 3
By Leroy Douresseaux
August 22, 2011 - 13:07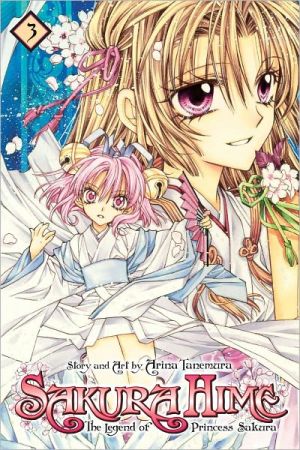 Sakura Hime Volume 3 cover image is courtesy of barnesandnoble.com.
Rated "T" for "Teen"
Princess Sakura is a 14-year-old girl with a destiny both terrible and great. She is the granddaughter of the mysterious moon princess, Kaguya. Sakura now possesses "Chizakura," her grandmother's mystic Bloody Cherry Blossom Sword. She uses it to destroy the Youko, man-eating spirits that originated from the moon, but even Sakura has a dark side.
As Sakura Hime: The Legend of Princess Sakura, Vol. 3 opens, the battle between Sakura and the powerful youko of Uji comes to an end. Her victory, however, only reveals more secrets and mysteries that she must solve. By chance, the Emperor's plans for her come to light, and a lost family member makes a shocking return to Sakura.
THE LOWDOWN: If monster fighting weren't enough for readers, this third volume of Sakura Hime: The Legend of Princess Sakura is a whirlwind of conspiracies. There's a shock or surprise every few pages, as the story grapples with readers' imaginations.
Creator Arina Tanemura unleashes a huge Earth-bound conspiracy that shakes this series to its core. Then, the big family reveal brings in even more conspiracy and new characters. This more violent and edgier series is not standard Tanemura. Yes, the pretty, flowery, toned, sparkly effects art is here, but this beauty is only skin deep. There is darkness to the core of Sakura Hime, and this shojo is quite shonen.
POSSIBLE AUDIENCE: Fans of Arina Tanemura will probably adore Sakura Hime: The Legend of Princess Sakura, and new readers might want to jump on the Tanemura bandwagon here.
A-
Last Updated: January 24, 2022 - 11:00