Viper Comics for September 2004
By The Editor
May 27, 2004 - 09:45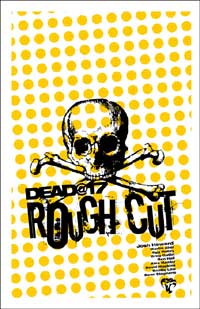 DEAD @17: Rough Cut

(W/A) Josh Howard & Various artists and writers

B&W 48 pp $3.99 One-shot

In stores AUGUST 2004


THE CONCEPT:

It's a tale of friendship, destiny, and betrayal set against the backdrop of the eternal conflict between Good and Evil.


THIS ISSUE:

This fall, get the whole story... in Dead@17: Rough Cut. This 48 page special features four writers and four artists providing their unique spin on the Dead @17 world, uncovering the tales that have until now been left untold. All this, plus an all new story by series creator Josh Howard.


Pre-order a copy of DEAD@17: Rough Cut in the June 2004 Diamond Previews, item code: JUN04-2891.


COPYRIGHT:
Dead@17 is ™ and © Josh Howard and Viper Comics 2003-2004.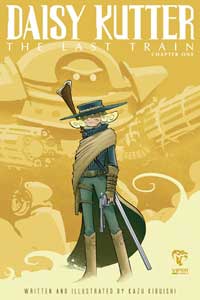 DAISY KUTTER: The Last Train

(W/A) Kazu Kibuishi

B&W 48 pp $3.99 / 1 of 4 issue monthly mini-series

In stores AUGUST 2004


THE CONCEPT:

Filled to the brim with action and romance, Daisy Kutter is a tribute to the best westerns of yesteryear. Add to that the sci-fi fantasy inspired by Miyazaki and Moebius, the high octane fun of Cowboy Bebop and Lupin the 3rd, roll it into a package full of even more nods of the greatest comics ever made, and you have a fun ride through the strange and fast paced universe of Daisy Kutter.


THIS ISSUE:

Daisy Kutter, the most feared gunfighter in the New West, has just retired from a life of crime to start a general store and, hopefully, a new life. However, old habits die hard, and she is pulled back into the life of a gunslinger by the ghosts of her past.


Pre-order a copy of DAISY KUTTER Issue #1 in the June 2004 Diamond Previews, item code: JUN04-2892.


COPYRIGHT:

Daisy Kutter is ™ and © Kazu Kibuishi and Viper Comics 2004.
Last Updated: September 6, 2021 - 08:15