Pink Innocent: Volume 2
By Leroy Douresseaux
August 27, 2010 - 09:54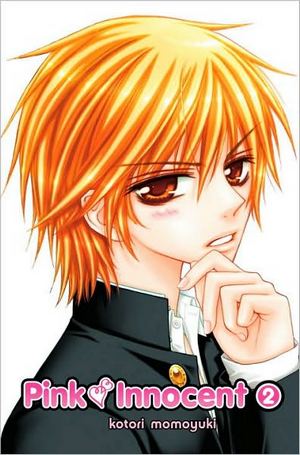 Pink Innocent Volume 2 cover image is courtesy of barnesandnoble.com.
Rating "T" for "Ages 13+"
Kokona Sakuranomiya is a first year high school student who is naïve about and a novice at love. This girl from a super-wealthy family falls in love with Renji Kisaragi, who is from a normal family. Not only is he the smartest guy in class, Renji also likes to trade stocks and is a computer whiz. Kokona gets totally carried away with Renji, but he is cool about their relationship – too cool. And Kokona feels that it is time they started kissing!
In Pink Innocent, Vol. 2, Kokona comes close to kissing Renji several times, but there is always someone in the way. In the meantime, she'll help her best friend, part-time model Aery Hanamura, get closer to her boyfriend, a taciturn, apprentice pastry chef.
THE LOWDOWN: Kudos to Pink Innocent for putting the fun in a story about a girl's first kiss. The series isn't naïve or quaint; creator Kotori Momoyuki merely spins a frothy, but engaging tale about the confusion of a first serious romance. The core audience of readers for shojo manga (comics for teen girls) may find Pink Innocence familiar, but they won't find many stories that make a first kiss a zesty read.
POSSIBLE AUDIENCE: Young readers of shojo high school romance will like Pink Innocent.
B+
Last Updated: August 31, 2023 - 08:12