Richard Stark's The Hunter (Parker Series #1)
By Leroy Douresseaux
Jul 1, 2009 - 19:15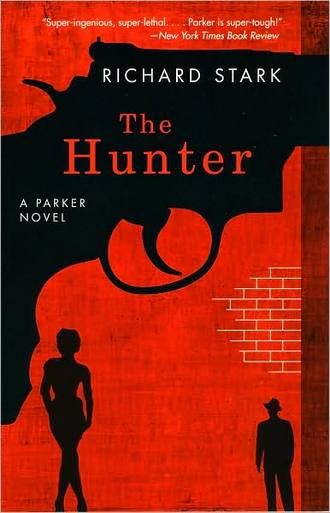 The Hunter cover image is courtesy of barnesandnoble.com.
Richard Stark is a pseudonym of the recently deceased author, Donald E. Westlake, who was named a "Grand Master" by the Mystery Writers of America in 1993. Stark's most famous character is Parker, a ruthless career criminal and antihero who debuted in the 1962 novel, The Hunter (also known as Payback).
The Hunter's plot is simple. Parker (whose first name is never mentioned in any of the 24 "Parker" novels) has made his way to New York City. He is seeking revenge on Mal Resnick, the man who betrayed him and took his money. Parker starts with the woman who assisted in the betrayal – the woman who shot Parker just above the belt and left him for dead – his wife Lynn Parker. He steals, scams, and kills his way to payback, but before he can get his money, Parker will have to take on the Outfit.
Parker is certainly a fascinating character, and many writers have given him considerable thought and have delved into the psychology of the character. On the surface, Parker seems a simple, straightforward character – a strong, silent type or a man of few words. He is the brutal thug as ruthless business man, whose ferocity and the quickness of his actions shock. On the other hand, Parker is deeply complicated. His thoughtfulness and attention to detail, and his almost supernatural ability to learn from every mistake (in a world where one mistake can and usually does mean death) make him something more than the other characters. Parker sometimes comes across as a bit more than human because when he thinks, it is much more productive than thinking is for regular folks.
Surprisingly, even more than having a magnificent lead character, this debut Parker novel, The Hunter, has an even bigger surprise – Donald Westlake's stunningly poetic prose. Oh, this is certainly hard-boiled crime fiction, in which Westlake as Donald Stark establishes the nitty, gritty, pop-a-cap-in-yo-ass side of NYC; these are the meaner streets.
Stark offers prose such as: They knew what he was, they thanked God for their husbands, and still they shivered. Because they knew how he would fall on a woman in the night. Like a tree.
There is a rhythm in these lines, like the one that runs throughout The Hunter. It gives way to melody, and the whole is harmony. Before hip hop presented master storytellers like Nas and Common, Donald Westlake blazed on tracks about thug life, and The Hunter was the first superb crime novel-as-LP in the Parker Series.
A
Last Updated: Jun 26, 2018 - 9:28