New People Announces Free Vocaloid Concert March 2013
By The Editor
February 22, 2013 - 12:33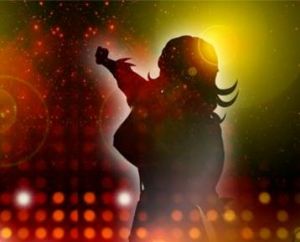 Vocalid image
NEW PEOPLE PRESENTS ALL-DAY FREE VOCALOID MUSIC EVENT
New VOCALOID3 Megpoid English Launch Event Offers Hot Beats, Live Vocaloid Dancers and Vocaloid Workshops
NEW PEOPLE, Inc, a San Francisco-based entertainment company bringing the latest examples of Japanese popular culture to North American shores, celebrates the latest wave of the Vocaloid music phenomenon as it presents a special FREE Megpoid Launch Event featuring Vocalekt Visions on Sunday, March 3rd.
The all-day VOCALOID3 Megpoid English launch event commences at 12:00 noon, and will offer a variety of dance and Vocaloid performances, free VOCALOID3 Megpoid English software workshops, demos, and other activities that will run thru 6:00pm. NEW PEOPLE is located at 1746 Post St. in San Francisco's Japantown.
Vocalekt Visions, a unique Bay Area-based Vocaloid performance troupe, will present two special Vocaloid holographic performances inside the NEW PEOPLE Cinema, at 2:00pm and 4:30pm, which will feature Megpoid songs performed by GUMI and complemented by live on-stage dancers. Tickets are free and will be available from the NEW PEOPLE Cinema box office on a first come/first served basis. Cinema box office will open at 12:30pm. All the attendees will receive a FREE trial version of VOCALOID3 Megpoid English while supplies last.
Vocaloid music, which has swept Japan and is gaining popularity in North America, is characterized by a variety of pop-flavored animated avatars, or "virtual pop stars," that sing and perform songs written using innovative software that enables users to synthesize the performer's voice by inputting lyrics and a melody. VOCALOID3 Megpoid English notably features the virtual persona of GUMI, a character and avatar developed by manga artist Masami Yuuki.
The new VOCALOID3 Megpoid English release is an English singing synthesizer application powered by Yamaha's Vocaloid3 software and published by INTERNET Co., Ltd. The voice of the GUMI character is based on that of Megumi Nakajima, a popular Japanese singer and voice actress. During the event, visitors can learn how to use the software in a series of hands-on workshops and software demonstrations to be held in the NEW PEOPLE lobby. Copies of the Megpoid software, along with other Vocaloid products and collectables, will also be for sale. More information on VOCALOID3 Megpoid English is available at www.ssw.co.jp/en/products/vocal3/megpoid/index.html.
"NEW PEOPLE was the very first venue that brought Vocaloid music to the attention of North American audiences and we've continued to celebrate the genre's colorful Japanese pop culture roots with a variety of unique events over the last few years," says Seiji Horibuchi, the President/CEO of NEW PEOPLE, Inc. "The launch of the first English Vocaloid software is very significant and should inspire U.S. users to create an even bigger catalog of great vocaloid music. We're very pleased to invite Vocaloid and J-Pop fans, music lovers, technophiles, and anyone that just digs good beats to attend this fun free event in Japantown!"
More information on NEW PEOPLE is available at www.newpeopleworld.com.
About INTERNET, Co., Ltd.
Internet Co., Ltd. is a music software developer headquartered in Osaka, Japan. The company manufactures a wide range of products that support both music listeners and creators to enjoy a desktop-based music environment. Their product lineup includes music composition software (Singer Song Writer, MIXTURE), Vocaloid products (Gackpoid, Megpoid, Lily, CUL.) as well as sound editing software (Sound it!). For more information, please visit http://www.ssw.co.jp/ (Japanese Only).
About NEW PEOPLE, Inc.
Based in San Francisco, California, NEW PEOPLE, Inc. (www.newpeopleworld.com) offers the latest films, art, fashion and retail brands from Japan through its unique entertainment destination as well as through licensing and distribution of selective Japanese films as well as various forms of entertainment. NEW PEOPLE Entertainment (www.newpeopleent.com), a film division of NEW PEOPLE, Inc. strives to offer the most entertaining motion pictures straight from the "Kingdom of Pop" for audiences of all ages, especially the manga and anime generation, in North America. Some titles include DEATH NOTE, GANTZ, KAMIKAZE GIRLS, and THE TASTE OF TEA.
Last Updated: September 6, 2021 - 08:15