Naruto: Volume 47
By Leroy Douresseaux
Feb 1, 2010 - 20:59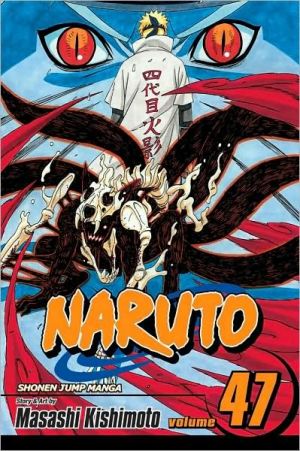 Naruto Volume 47 cover image is courtesy of barnesandnoble.com.
Rated "T" for "Teen"
When he was a baby, a nine-tailed fox spirit was imprisoned within Uzumaki Naruto's infant body. Now, 16-year-old Naruto is a shinobi (ninja) with a knack for mischief and a wild sense of humor. Still, Naruto is very serious about his quest to become the world's greatest ninja and "Hokage" (village champion) continues.
It's on in Naruto, Vol. 47 (entitled The Seal Destroyed) as the Naruto vs. Pain battle heats up. Naruto edges closer to discovering the true identity of his opponent and the real depth of the Akatsuki conspiracy. Although the two are evenly matched, Pain frustrates Naruto, and this time, a frustrated Naruto just may morph into the dreaded Nine Tails. Also, a figure from Naruto's distant past returns with shocking secrets.
THE LOWDOWN: Not only is it one of the world's bestselling manga, Naruto is also the world's greatest comic book.
POSSIBLE AUDIENCE: Readers looking for the world's best comic book don't need Indiana Jones' help to find it. Naruto is even available at Wal-Mart.
A+
Read more of my work at www.negromancer.com
Last Updated: Dec 19, 2017 - 22:52