My Love Story!!: Volume 4 manga review
By Leroy Douresseaux
April 29, 2015 - 21:08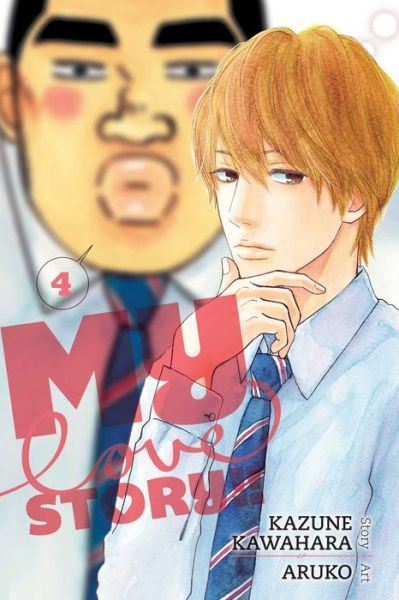 My Love Story!! Volume 4 cover image is courtesy of barnesandnoble.com.
Follow me on
Twitter
.
Rated "T" for "Teen"
Takeo Goda
, a high school student, is a giant guy, and he isn't the most attractive fellow. He also has a giant heart, but girls won't have anything to do with him. Then, he meets
Rinko Yamato
, after saving her from a harasser on the train. Yamato falls in love with Takeo and changes his life. Takeo's long-time friend,
Makoto Sunakawa
, tags along for fun.
As
My Love Story!!

, Vol. 4
(Chapters 12 to 15) opens, Sunakawa's sister,
Ai
, is in town. Did you know that she once had a crush on Takeo? Her college classmate,
Hayato Oda
, has a crush on her, too. So Oda follows Ai home, hoping to sever Ai's feelings for Takeo, so she can finally accept his love for her. Later, Takeo's classmate,
Saijo
, develops romantic feelings for Takeo after he helps her train for an athletic event.
[This volume contains a bonus story.]
THE LOWDOWN:
After reading the second volume of the
My Love Story!!
manga, I found it to be a sweet, high school shojo love story. This bubbly and gentle shojo romance tickled my imagination like a fizzy drink for my brain.
My Love Story!! Volume 4
is filled with more malted romance, but this time, there is more. Introducing other girls who are crushing on Takeo adds a welcomed bit of tension to this narrative. I am curious to see how this narrative advances. Perhaps, writer
Kazune Kawahara
and artist
Aruko
have some surprises in store for readers.
POSSIBLE AUDIENCE:
Readers looking for sweet love stories will want to try the Shojo Beat title,
My Love Story!!
Rating: B+ /10
Last Updated: August 31, 2023 - 08:12