Binnies 2011: Best Writer
By Zak Edwards
January 2, 2012 - 13:22
In 2011, comic writers had to really step up their game. DC Comics expected greatness for their reboot while Marvel Comics courted some of today's hottest new talent for their own books and events. The Internet and independent publishers also brought a lot of writing talent, old and new, to the reading masses as well. Some worked, some failed spectacularly, but these were the people we were particularly impressed with this year. Remember, more Binnie Awards are just a click away through the links to your right.

Philip Schweier:

Paul Levitz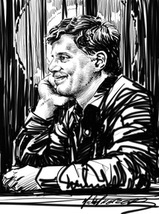 In an era of rock-star writers such as Grant Morrison and Judd Winick, it's great to see veteran writers still able to compete. Levitz joined DC while still in his teens and contributed to such Bronze Age characters as The Huntress, Aquaman and the All-Star Squadron. But it was his 100+ issue run on the

Legion of Super-Heroes

where he carved his own particular niche. Now, after several years as part of DC Comics' executive team, he has returned to writing. One might expect a writer who's been out of the game for a while to perhaps be a little rusty. Not so. Levitz hit the ground running with not one but two Legion books, tied together enough to remain cohesive without being co-dependent.

Colin Anderson:

Jonathan Hickman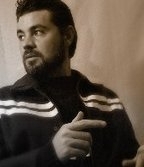 For me, Jonathan Hickman was the ultimate out-of-nowhere hit writer. I hadn't read anything by him until he came onto

Fantastic Four

, but I instantly fell in love with his interpretation of Marvel's First Family and that has continued into 2011. No single comic book on stands has as intricate and enticing of a story as

Fantastic Four

and

FF

and it has (mostly) stayed interesting the whole time, but 2011 brought the most exciting moments of his long-running story to the forefront. He has also managed to work wonders with a variety of other series including the floundering

Ultimates

. The fact that Hickman can seemingly revitalize any series he touches is more than enough for him to get writer of the year in my book.

Andy Frisk:

Brian Wood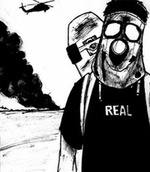 A perennial favorite of mine,

Northlanders

from DC Comics' Vertigo imprint (the only aspect of DC Comics to not have been belabored under the "reboot") continues to deliver interesting, no holds barred, realistic, and relevant storytelling monthly. Stories such as "The Plague Widow" and "Thor's Daughter" are not just true to life explorations of the turn of the last century, they are tales that show us that more than ever "the more things change, the more they stay the same." Writing an ongoing saga that month in and month out is as strong as

Northlanders

is is a feat that few can match. Brian Wood does it all consistently.

Leroy Douresseaux:

Jordan Crane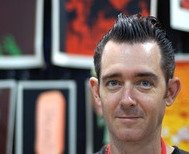 Crane writes the kind of character and relationship drama found in modern fiction and alternative comics, and his work is as good as the best and way better than most. His touch with surrealism might give Gilbert Hernandez, a master of the unreal, the creeps. However, it is Crane's work on his all-ages "Simon & Jack" comics that reveals the scope of his talents. Crane, more than anyone writing fantasy at Vertigo, approaches what Neil Gaiman did on

The Sandman

.

Dan Horn:

Rick Remender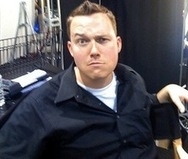 Rick Remender has almost single-handedly kept me reading Marvel comics and, before fantastic titles like Waid's

Daredevil

, Rucka's

Punisher

, and Aaron's

Wolverine and the X-Men

were released earlier this year, Remender's

Uncanny X-Force

and

Venom

stood head and shoulders above the rest of the Marvel line of comic books. Remender's books are propelled by the raucous action and violence cliches of the medium, while providing readers with an introspective commentary on the connotations of those selfsame genre truisms. Remender's work is immensely personal and composed of the brio and frenzied action that will keep you coming back for more. 2011 marked the much-anticipated conclusion of Remender's Dark Horse sci-fi comic epic

FEAR Agent

and of his groundbreaking

Punisher

saga, the release of his innovative, yet commercially unsuccessful, video game

Bulletstorm

, the development of a feature film adaptation of Rick and Greg Tocchini's

The Last Days of American Crime

, the debut of

Venom

, and the acclaimed "Dark Angel Saga" in

Uncanny X-Force

. In 2012, Rick will be taking the helm of Marvel's

Secret Avengers

.

Hervé St-Louis:

Geoff Johns





I'm not a Geoff Johns fans so I never thought I'd say or even write that. However, I really dig what Johns is doing on

Green Lantern

,

Aquaman

and

Justice League

. Maybe now that he's free from all that continuity, that's why he doesn't try to explain every permutation of the DC Comics universe and can actually focus on new stories and explore new ground. He's great so far.

Zak Edwards: Jeff Lemire


Hands down Jeff Lemire. If 2010 was the year people got familiar with this amazingly talented writer, 2011 is the year he showed everyone he's here to stay. After a bit of a rocky and short-lived stint on a pre-DC Reboot

Superboy

, Lemire took the helm of both

Animal Man

and

Frankenstein

. These titles have risen to the top of critics' choices for the best of what the new DC Universe has to offer and all the while he's been keeping things fresh, exciting, and engaging in his ongoing Vertigo series

Sweet Tooth

. Able to capture the emotional cores of stories and build meaningful and impacting relationships in an extremely quiet and concise way, Lemire's writing allows characters to show who they are. Never overwritten and always well paced and high quality, Jeff Lemire is a fresh and consistent voice that comics need right now.

Be sure to check out the other Binnie categories this year, all in the top right of this article!

Related Articles:
Binnies 2011: Best Original Graphic Novel
Binnies 2011: Best Mini-Series/New Series
Binnies 2011: Best Ongoing Series
Binnies 2011: Best Moment/ Biggest Surprise
Binnies 2011: Biggest Disappointment
Binnies 2011: Best Comic Adaptation
Binnies 2011: Best Artist
Binnies 2011: Best Writer