Love*Com: Volume 12
By Leroy Douresseaux
May 9, 2009 - 08:57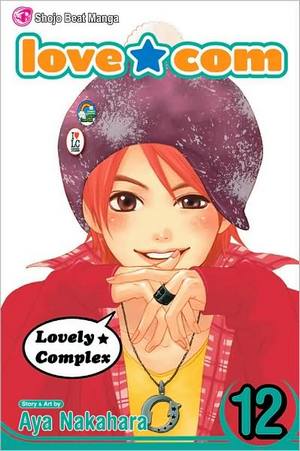 Love*Com Volume 12 cover image is courtesy of barnesandnoble.com.
Rated "T" for "Teen"
Much to her surprise, Risa Koizumi, the tallest girl in her class, found herself falling in love with Atushi Ôtani, the shortest boy in class. Now, they're a squabbling odd couple, because both have stronger personalities. She's clingy, and he's crabby.
Love*Com, Vol. 12 opens on the big day. Ôtani finds out if he passed his college entrance exams, which means he'll get into his college of first choice. Meanwhile, Risa decides to attend a tech school, but can't decide what she wants to study. Then, the duo runs into an old friend on the set of a modeling shoot, and Risa finds her calling.
THE LOWDOWN: For a series about goofy, bickering teens, Love*Com certainly has beautiful art. The exquisite figure drawing belies the series cantankerous tone. Still, the character writing is getting better, and creator Aya Nakahara is avoiding the pitfall of turning the series into a bore, if she were only to focus on Risa and Ôtani, by presenting an excellent supporting cast. One of the good subplots in Volume 12 finds another couple also struggling with college entrance exams.
POSSIBLE AUDIENCE: Fans of high school shojo romance should put Love*Com on their must-buy list.
B+
Last Updated: August 31, 2023 - 08:12