Kamisama Kiss: Volume 5
By Leroy Douresseaux
October 16, 2011 - 08:35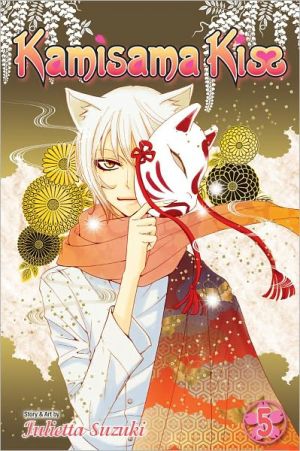 Kamisama Kiss Volume 5 cover image is courtesy of barnesandnoble.com.
Rated "T" for "Teen"
Nanami Momozono is homeless and abandoned after her father skips town to avoid his debts. Then, the teen saves a man from a dog, so he offers her a place to stay. Later, she finds out that he has been tricked her into taking a job as the kami (local god) of the Mikage Shrine. If this new responsibility weren't enough, Tomoe, a fox yokai who is her shinshi or familiar, is keeping Nanami from enjoying her youth.
As Kamisama Kiss, Volume 5 begins, Tomoe returns to the shrine to discover that Mizuki has taken his place as Nanami's shinshi. Later, after visiting another shrine's summer festival, Nanami decides that it is time for the Mikage Shrine to hold its own summer festival as a way to revitalize the place. Tomoe, however, is strangely reluctant, and won't help in planning the festival. Can Nanami pull off a festival on her own? She can… with a little help from her friends.
THE LOWDOWN: The summer festival storyline dominates this fifth volume of Kamisama Kiss, but that is a good thing. Reading about Nanami's trials, tribulations, and triumphs as she tries to basically throw what amounts to a big house part, street party, and church bizarre is a thoroughly enjoyable. Why? Creator Julietta Suzuki makes you feel like you're part of the planning and part of one big happy family and group of friends getting together to put on the big event of the year. So this time around, reading Kamisama Kiss is like going to a party.
POSSIBLE AUDIENCE: Fans of yokai-themed shojo manga will like Kamisama Kiss.
A-
Last Updated: August 31, 2023 - 08:12